Moving Finance Forward
Reducing friction in Accounts Receivable. Perfecting function with AI.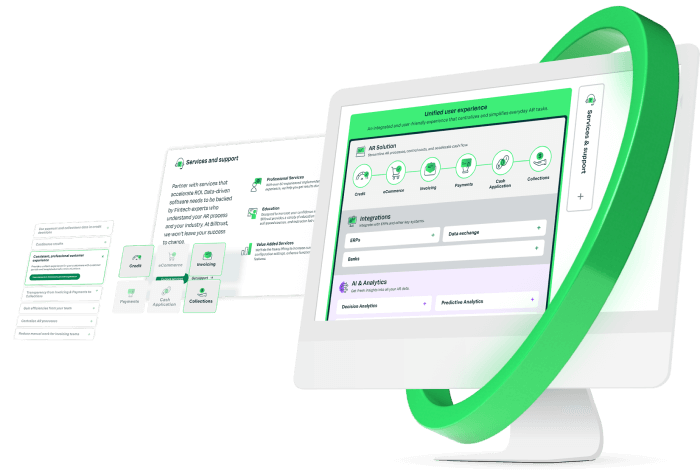 Simplify and unify your AR process
It's not enough for order-to-cash to be automated. It needs to be unified. When businesses are constantly seeking ways to control order-to-cash operations, our end-to-end accounts receivable solutions empower your data to boost your bottom line and help you move finance forward.
Envision a seamless, integrated AR system that streamlines your invoicing, payment processing, cash application, and collections, all while providing needed insights into your cash flow.
Explore our unified platform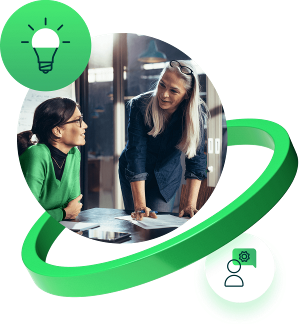 Services ensure even faster ROI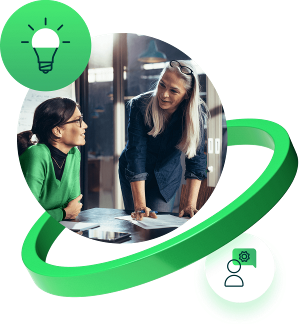 Get customized, professional, and technical services that accelerate the ROI on your new Billtrust AR technology. Through expert implementation, training, managed solutions, and ongoing support, Billtrust Services provides a level of expertise that supports your AR team and your company's strategic goals.
Cooper Electric saves time, money, and headcount with BPN
Electrical Distributor
Without adding headcount, this regional electrical distribution company implemented Billtrust Business Payments Network (BPN) to manage its growing volume of virtual card payments. The result was a 671% increase (not a typo) in the total dollar amount of digital customer payments, stemming from a 50% increase in the number of touchless digital payments made.
Read the Cooper Electric case study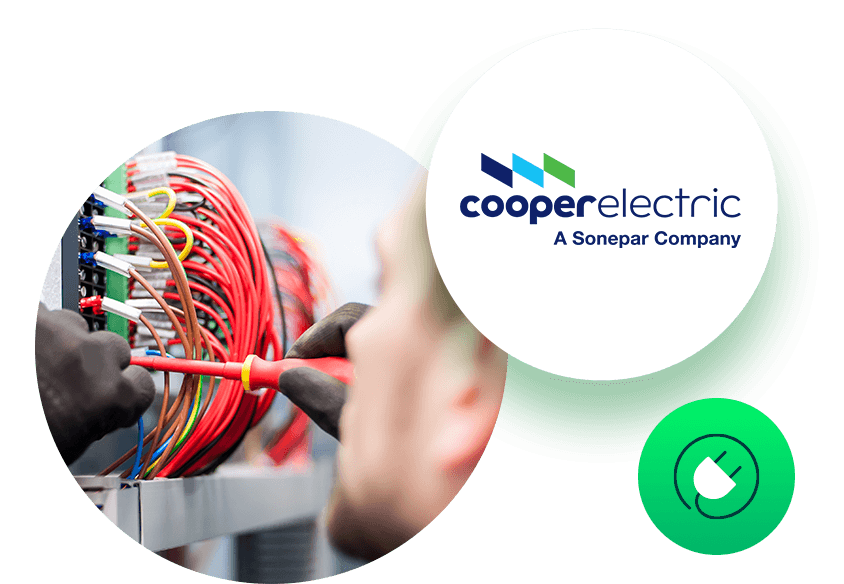 Billtrust: Industry leader and innovator
The goal has always been to make it easier for you to get paid.
An early innovator in AR automation, Billtrust has been continuously evolving for more than 20 years. Cloud-based AR solutions and AI innovations drive efficiencies, grow revenue, and increase profitability while your customers remain happy to do business with you.
With distinct expertise in over 40 industries, Billtrust continues to drive innovation for faster payments and better outcomes.
Control costs
Lower card processing fees, user-friendly self-service portals, and reduced man-hours are achieved through automation and machine learning.
Accelerate cash flow
Streamlined invoicing and payment processes radically reduce DSO (days sales outstanding), so your business can thrive. Autopay options help risky customers easily pay on time, too.
Improve customer satisfaction
With the Billtrust suite of solutions, you can honor customers' AR preferences, offer secure and accurate invoicing and payments, help them transition to digital processes, and facilitate more timely and personalized communication with AI.
G2.com
Overall Leader
Great Place To Work
USA Certified
Quadrant SPARK Matrix
AR Applications Leader
200+
54.6
Net Promoter Score (NPS)
2,600+
customers
1T+
invoice dollars processed
$100B+
total payment revenue