Elevate your AR game with expert insights
Billtrust Best Practices
In the ever-evolving landscape of accounts receivable (AR) management, staying ahead is not just an advantage – it's a necessity.
Our Billtrust Best Practices exclusive video series is designed to transform your approach to invoicing efficiency, sales collaboration on credit terms, credit & collections policy and collector education.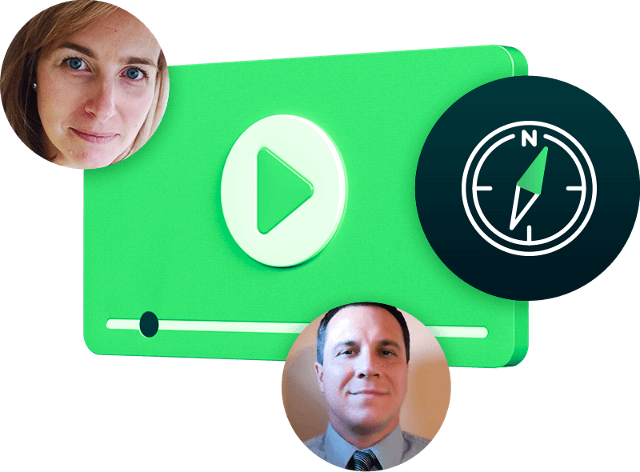 At Billtrust, we don't just get AR; we define it. With decades of collective experience, our team stands as a testament to expertise. Our specialists, each possessing a wealth of knowledge, have crafted these videos as a treasure trove of insights to empower you.
Billtrust best practices videos
Why Billtrust best practices?
In a world brimming with vendors, Billtrust stands apart. Our foundation isn't just our state-of-the-art AR software solutions; it's the wisdom and experience of the brilliant minds behind them. We want to share our knowledge with you, helping you navigate the complex realms of accounts receivable management effortlessly.
What to expect?
This video series covers a spectrum of crucial topics. Explore the nuances of invoicing efficiency, where streamlined processes meet higher efficiency levels, ensuring your invoices not only reach but resonate with your clients.
Discover the art of collaboration with sales on credit terms, unraveling the secrets to striking the perfect balance between sales targets and financial prudence.
Uncover the intricacies of crafting an airtight credit & collections policy, a cornerstone of financial stability. Learn from our experts about collector education, where skills meet strategy to optimize collections without straining customer relationships.
How can you benefit?
By watching these videos, you're not just learning; you're gaining a competitive edge. These insights are designed to inspire you to shift your approach, equipping you with the knowledge to transform challenges into opportunities.
Join us on this AR journey
Embark on a transformative journey with Billtrust Best Practices. Elevate your AR strategies, refine your policies, and enhance your collections – all with the guidance of seasoned experts. Billtrust is not just a solution; it's your gateway to AR excellence.