The digital transformation of accounts receivable (AR) was a trend. It is now a requirement for businesses to thrive.
In the first few weeks of the COVID-19 pandemic, businesses were in survival mode. Teams were being quickly transitioned to remote work and processes were upended to ensure the safety of employees and customers.
Many recent economic and epidemiological models are now predicting this to be a longer-term event with a possible resurgence of the infection rate in the Fall and a U-shaped, rather than V-shaped economic recovery.
The digital transformation of AR is now posed to help businesses thrive in our uncertain future.
The eAdoption opportunity
Reliance on the USPS for delivery of invoices and payment is a major business risk. Restrictions on international mail and mail being held at post offices are causing major presentment and payment delays for businesses. Business continuity and cash flow are dependent on invoices going out and payment coming in as quickly as possible. But businesses can no longer rely on the USPS to be their facilitator.
Billtrust strongly recommends that suppliers make the shift to delivering electronic invoices and that they also prepare themselves to accept electronic payment. We understand that the uncertainty all around us may not inspire businesses to redefine their processes, but it is of vital importance.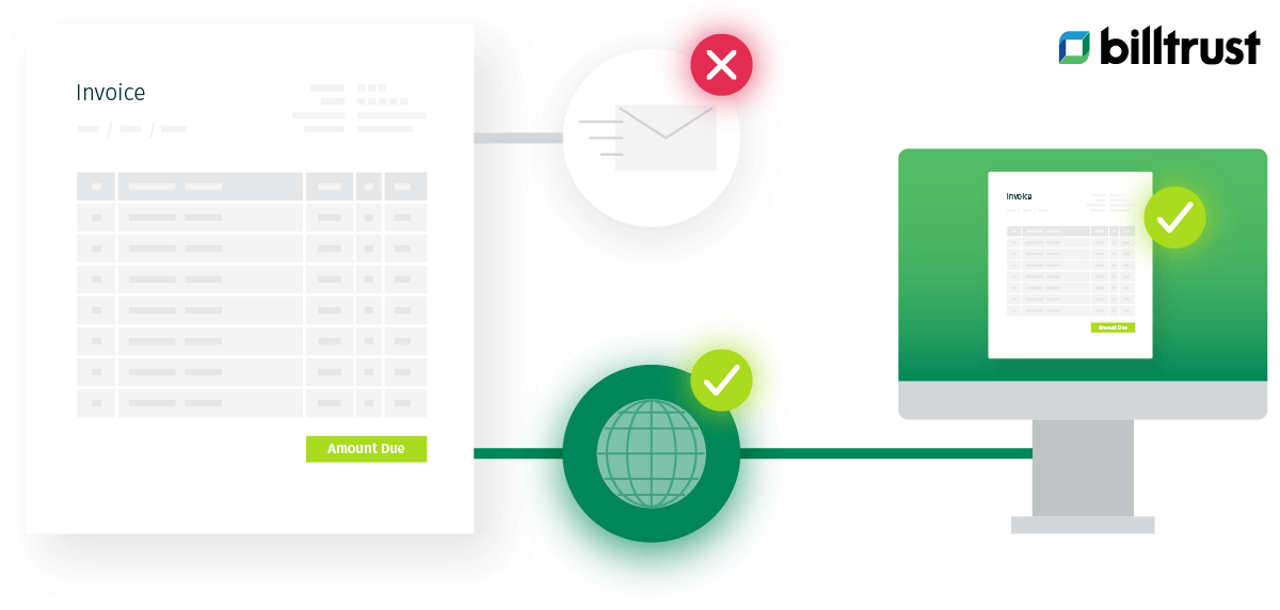 Billtrust's eAdoption team can help encourage electronic invoice delivery instead of paper.
The Billtrust eAdoption team can help. We customize and execute branded eAdoption email campaigns targeted at our customers' customers that encourage and promote electronic invoice delivery in lieu of paper.
We make the digitization process simple by providing a customizable registration link that can be completed in just a few seconds, often delivering an almost immediate savings to our customers.
eAdoption communications also encourage the adoption of electronic payments in addition to electronic invoices. Billtrust customers can improve cash flow, decrease Days Sales Outstanding (DSO) and still honor their customers' payment preferences.
Overcoming portal challenges
The proliferation of online AP portals over the past several years has, in some ways, been a positive trend as it has signaled that buyers are recognizing the value of receiving invoices electronically. But the current landscape is a major challenge for suppliers with AR teams forced to manually key invoices into potentially dozens of online portals.
The COVID-19 pandemic has added a new layer of stress. Companies are asking their employees to stay home and AR teams are often not optimized for remote work. We've heard feedback from our customers that their teams are struggling to keep up with their workload for a few reasons:
Many teams rely on desktop computers and lack access to laptops, VPN and other remote work tools required to do their tasks from home.
Under normal circumstances, close collaboration among individuals is necessary to get through the workload. Dispersed teams are finding it challenging to remain efficient and productive when they aren't co-located.
Many teams are unable to physically receive paper invoices that have been mailed to an office location, requiring additional interaction with buyers and adding time to the order-to-cash process.
Billtrust can help here too.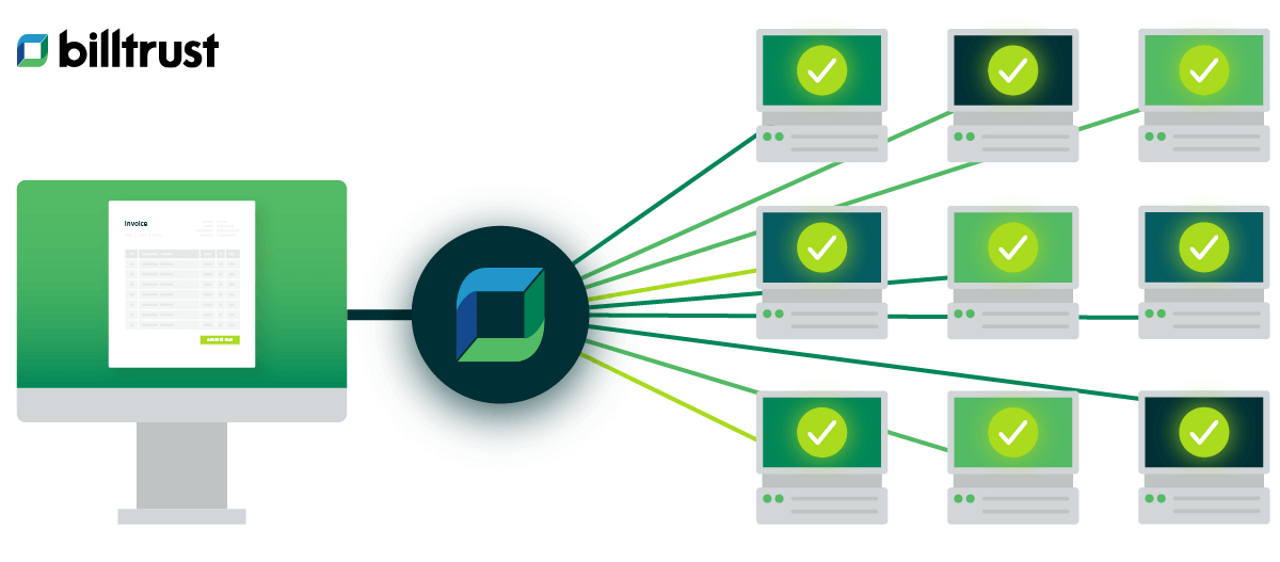 Billtrust can post invoices to over 200 A/P portals with no manual intervention from your team.
Customer Portal Automation (CPA) was designed to remove the manual keying work from your AR teams and quickly get your invoices uploaded and ready for payment.
Using your billing file, Billtrust experts can get to work designing an optimal automation strategy for your buyers' portals. We are already connected with over 200+ AP portals today and we can work with any portals that your buyers are using. We will get your invoices posted within 24 hours with no manual intervention required from your team.
While, in some ways, it might appear that the world is slowing down – the digitization of AR is only accelerating.
At Billtrust, we are working hard to help our customers maintain cash flow and keep business moving. Learn more about what we're doing for customers by exploring our Solution Guides.
If you would like to speak to an expert on how we can help your company's ongoing efforts in digital transformation, please reach out to Billtrust.