Billtrust eCommerce provides a completely holistic webstore solution
The Billtrust eCommerce team has been focused exclusively on wholesale ecommerce for more than 16 years and our platform is always up-to-date with technology critical to success. Your webstore will be set up with your own branding and storefront configurations. Billtrust eCommerce architecture is scalable and is easily customized to meet your evolving business needs.
Solutions that piecemeal a combination of 3rd party applications make it difficult to resolve issues or receive timely tech support, and require licensing from multiple software providers.
Not planning for wide scale adoption and trying to maintain or host your own hardware and software can be costly mistakes in growing an eCommerce channel.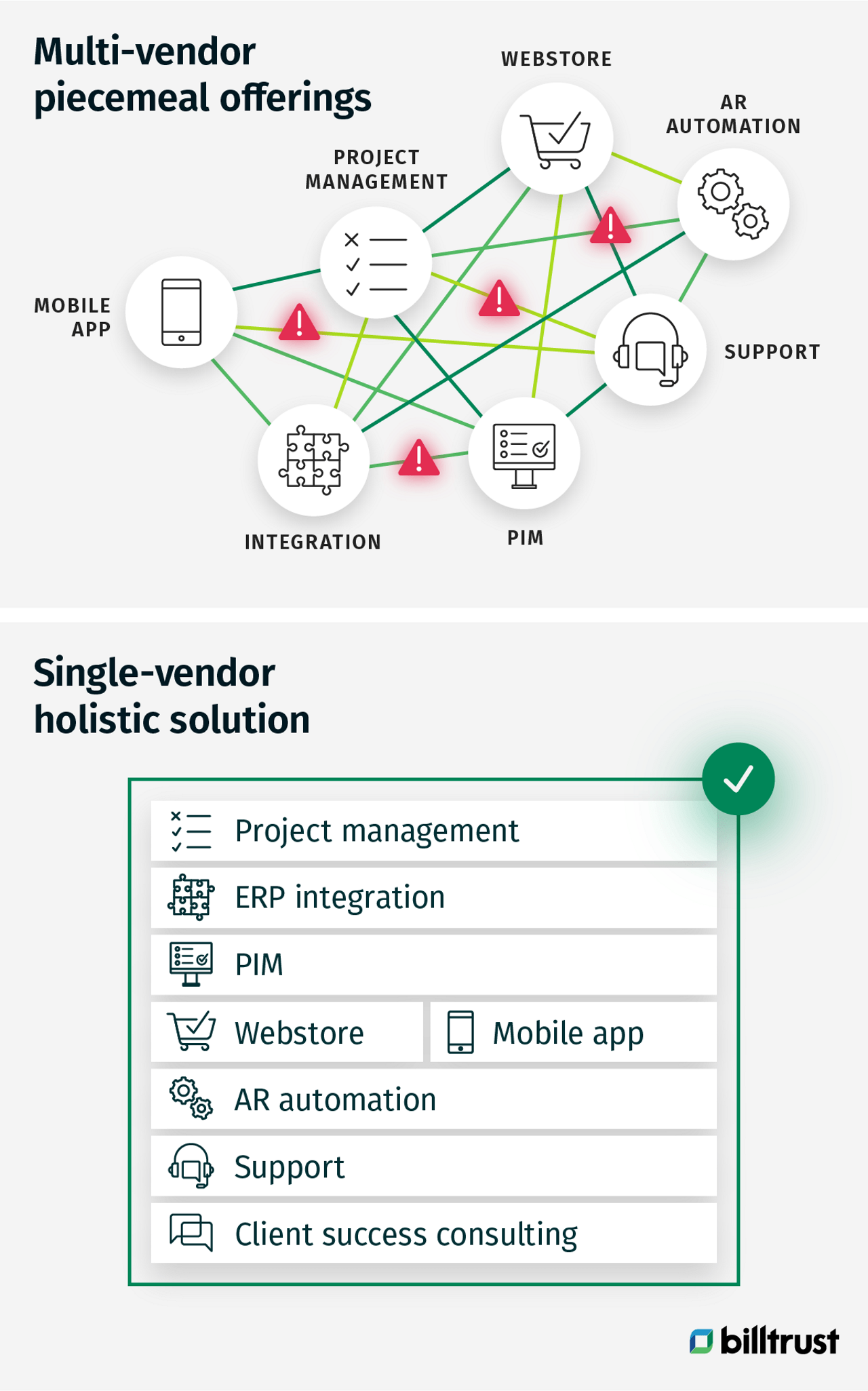 Billtrust eCommerce provides the only cost effective all-in-one eCommerce, PIM and Mobile App solution designed for distributors and manufacturers. Our solution is holistic, fully hosted and integrates with your existing infrastructure. We provide our customers with unlimited support and ongoing consultation to ensure eCommerce success.
We hope this article has helped inform you about the difference between holistic solutions and piecemeal, multi-vendor solutions. To learn about how a holistic webstore from us can help your business grow today, please contact Billtrust.