By Justin Main, VP of Integrated Payments
This article was originally published by PaymentsSource on May 15th, 2020.
We've heard for years that checks were on the way out. But a new set of factors brought on by COVID-19 may combine to become a bigger threat to the check's dominance than anything before.
When Electronic Data Interchange debuted in the mid-1980s, advocates called it a home run and many thought it would be the end of the paper check. EDI formalized the process of exchanging files in a structured way. The technology did indeed deliver numerous benefits to B2B companies, but it never became the "electronic payment standard" many thought it would.
More recent than the hype around EDI when it was first introduced, is the excitement around virtual credit cards. Convenient, secure and fast, virtual cards streamline day-to-day AP processes and have an equal number of benefits for AR teams.
But virtual cards have their own downsides — they can't be used everywhere, require manual reconciliation and can be expensive for the supplier. What about ACH? ACH processes are fast, cheap and convenient, but they also require time consuming manual efforts and compatibility.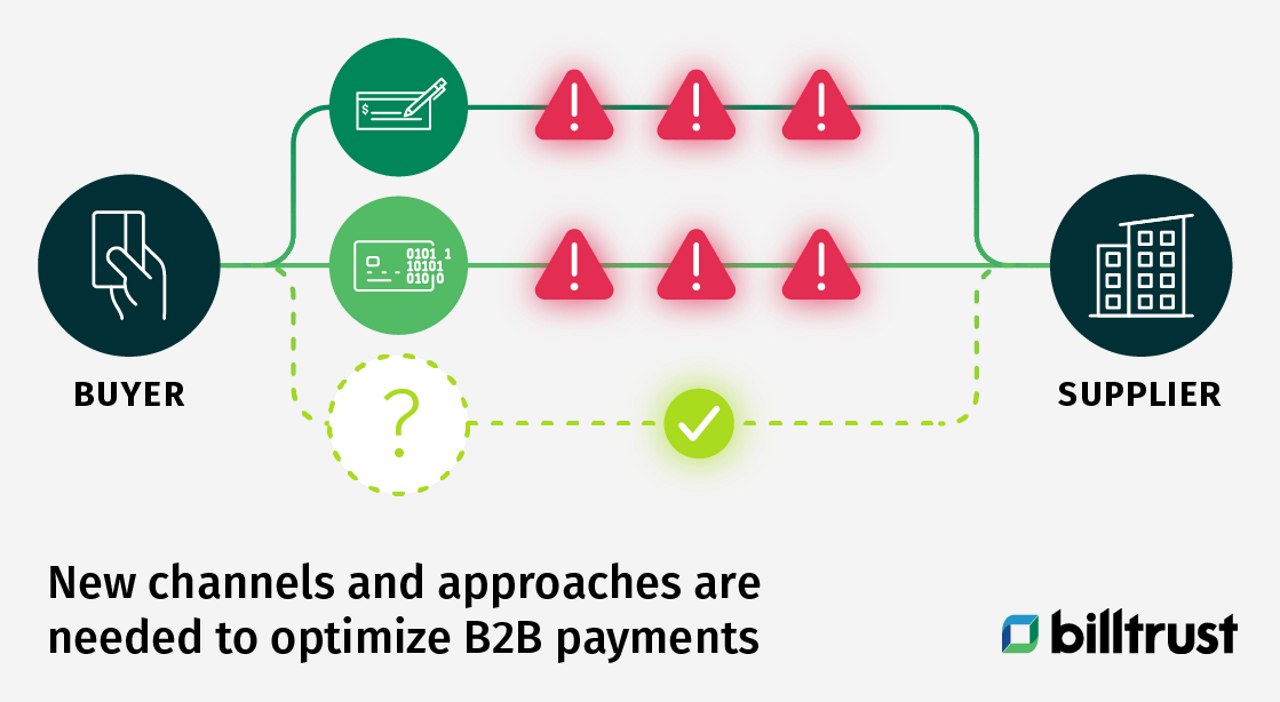 Time and time again, new technologies such as these have been viewed as the ultimate blow to the paper check. Yet, it continues to dominate, accounting for over 40% of all B2B transactions by some estimates more than 300 years since they were first used.
But coronavirus is different. For quite some time AR or AP teams have been looking for systems that match the seamlessness of consumer experiences. One study found that 20% of B2B buyers viewed a lack of alternatives as a critical issue for purchases, showing that many firms want more payment options for B2B transactions.
The truth, though, is that despite a desire to move toward digital, no payment technology has equally addressed the varying needs that buyers and suppliers have, resulting in slower rates of adoption of digital payments.
But the widespread impact from coronavirus could turn out to be a forcing mechanism that expedites innovation and adoption as businesses around the world look to overcome a new, shared set of challenges. While this could result in significant progression for AR and AP teams, it's not good news for the paper check.
In the wake of the pandemic, businesses have seen their operations turned upside down overnight. The reconfiguration of AR and AP teams across the world has made it critical to be able to send and receive payments from the comfort of home. The time-intensive, manual and expensive efforts involved in processing paper checks don't easily fit into this new normal, especially now that optimizing resources and bandwidth is more important than ever.
While an overnight shift to digitization may be seen by some as yet another barrier for the paper check to overcome, a confluence of events and factors are compounding the situation further. For instance, the future of the U.S. Postal Service hangs in the balance. With the total U.S. B2B payments market topping out at around $25 trillion annually, trillions of dollars in B2B payments may soon be unable to rely on an absolutely crucial piece of the paper check transaction.
Still, some may argue that the evolution of new technologies, including those that transform physical checks into electronic ones, will help the check dodge this and other potentially damaging blows. Others, however, will say that these new developments are merely an acknowledgement that the check is indeed antiquated.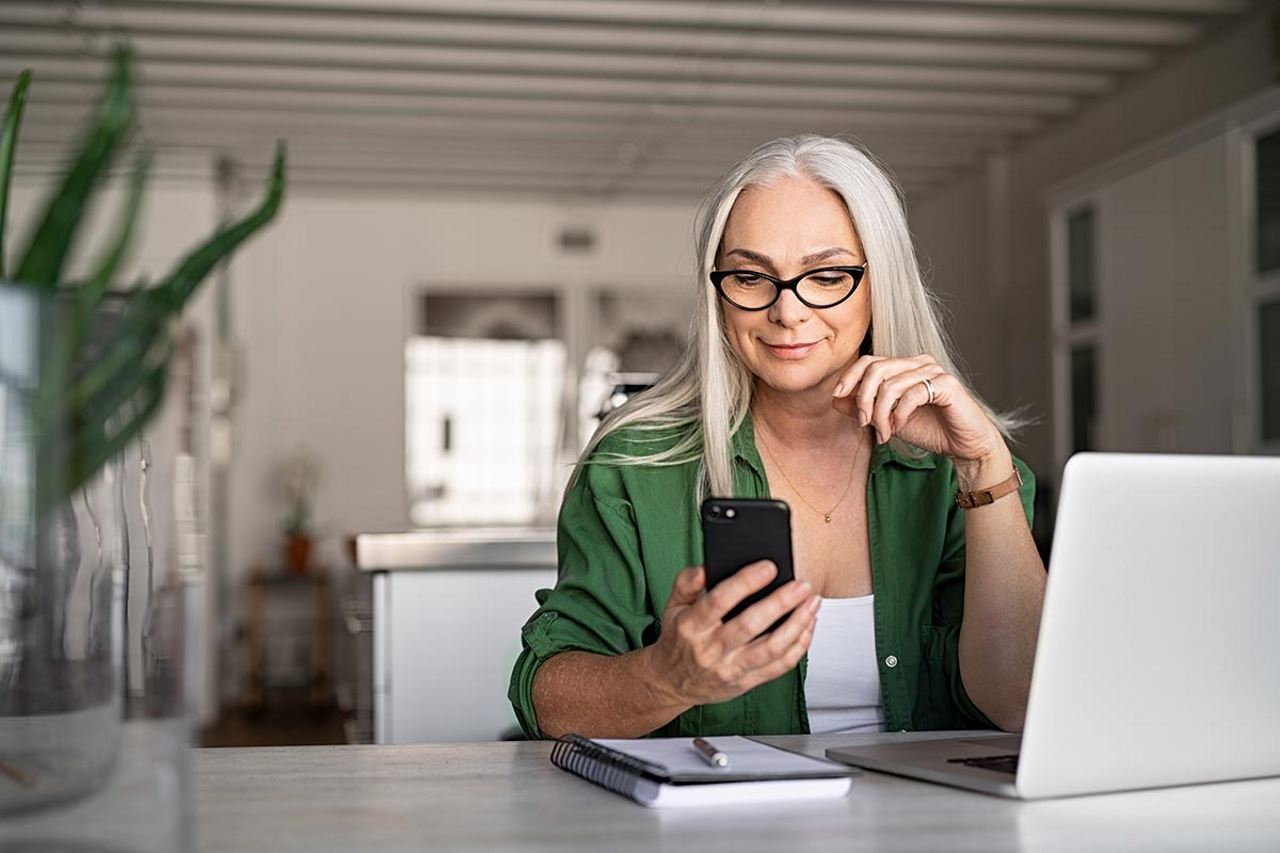 Whatever side you take, the paper check's value proposition has always been pretty clear — mass acceptance, an easy-to-verify audit trail and reliable remittance advice. Combine this with the overall reluctance to change and institute new processes and checks' ability to span many generations is understandable. However, with significant changes in requirements and needs that value proposition may start to blur for B2Bs.
Digital payments aren't perfect and they are not friction-free. Historically, this friction has slowed the adoption of the "next best" payment technology and businesses reverted to paper checks. But we are already starting to see platforms and payment networks continue to make it easier for buyers and suppliers to use digital payments without needing to change current methods or compromise their needs. These innovations will continue to erase friction and raise the value of digital payments, especially as it pertains to the never more important need to ensure cash flows efficiently. And adoption will follow suit.
Like many things occurring during the crisis, the paper check's shortcomings have been amplified. While checks may not completely disappear, the pandemic has forced companies to look at how operations can be digitized and automated. For these reasons, the paper check may be easier to write off this time around.