At Billtrust, we're dedicated to helping businesses manage costs effectively, accelerate cash flow, and enhance customer experiences. As the official ecommerce solution for many of the nation's largest buying groups, we understand the importance of doing more with less and thriving in the fast-paced distribution industry.
We're excited to introduce a simplified website design experience with the new Billtrust eCommerce CMS. With this new feature, you can easily create and build your own pages, empowering you to better support new product launches, promotions, and more.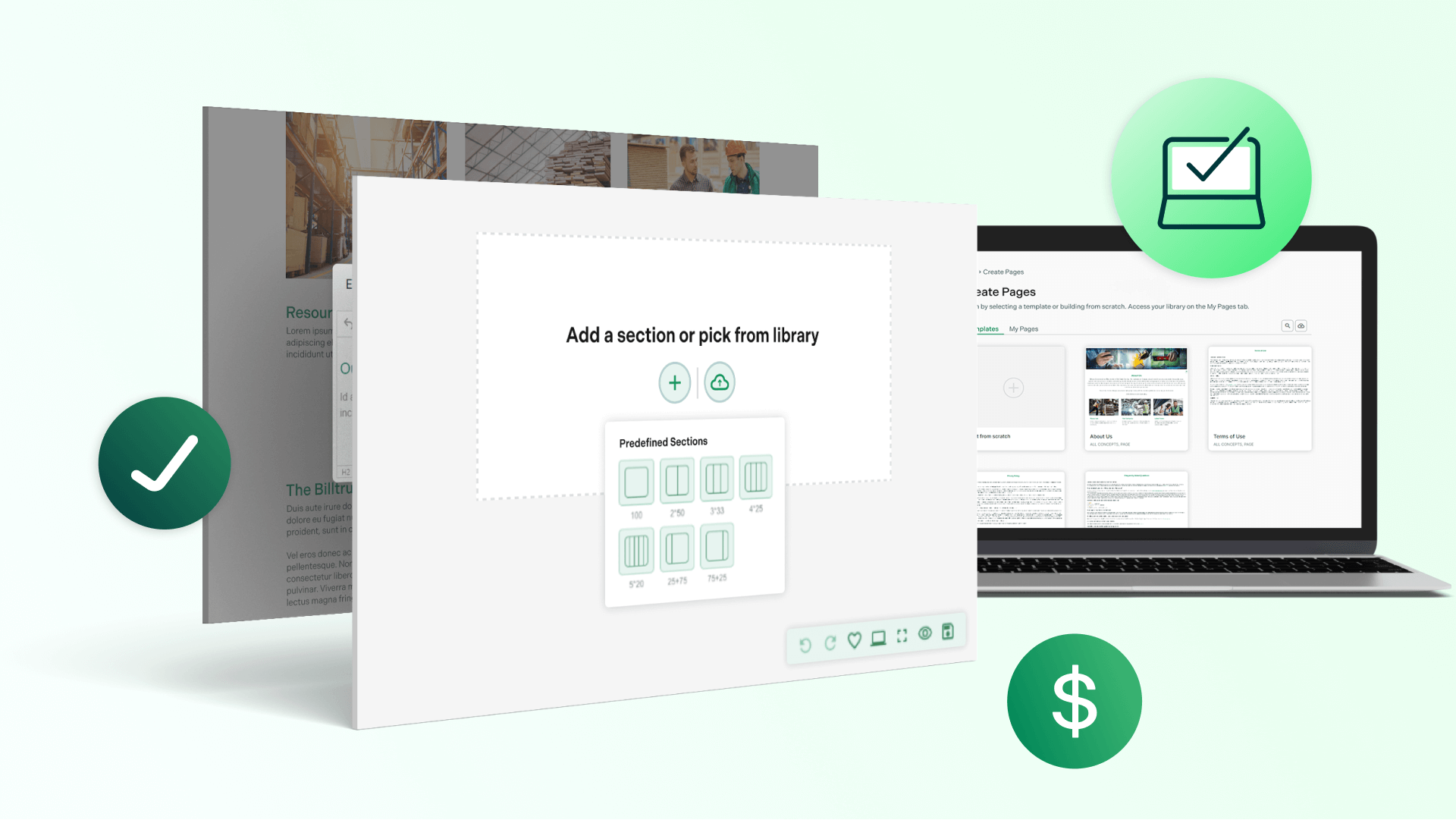 Effortless website creation
We believe that designing and managing your website should be worry-free, and our CMS reflects this belief, providing a simplified website design experience specifically tailored for wholesale distributors - no IT help required.
With Billtrust eCommerce, building landing pages was never easier for marketing teams. Whether you want to create product, seasonal or promotional pages, it only takes minutes. Our user-friendly platform guides you through the entire process and eliminates the need for extensive technical knowledge, making it easy to showcase your products and services online.
"With our newest CMS, creating promotional pages on your webstore from scratch was never easier for marketing teams - all without the help of dedicated designers or IT."

Timothy Sarazen, Vice President of eCommerce Billtrust
The new CMS allows you to:
Create beautiful pages that boost sales
Choose from a selection of pre-built and adaptable templates
Upload your own designs
Build pages that are fully optimized for mobile devices and look great on any device
Customize colors, fonts, text, page layouts, and more to reflect your brand identity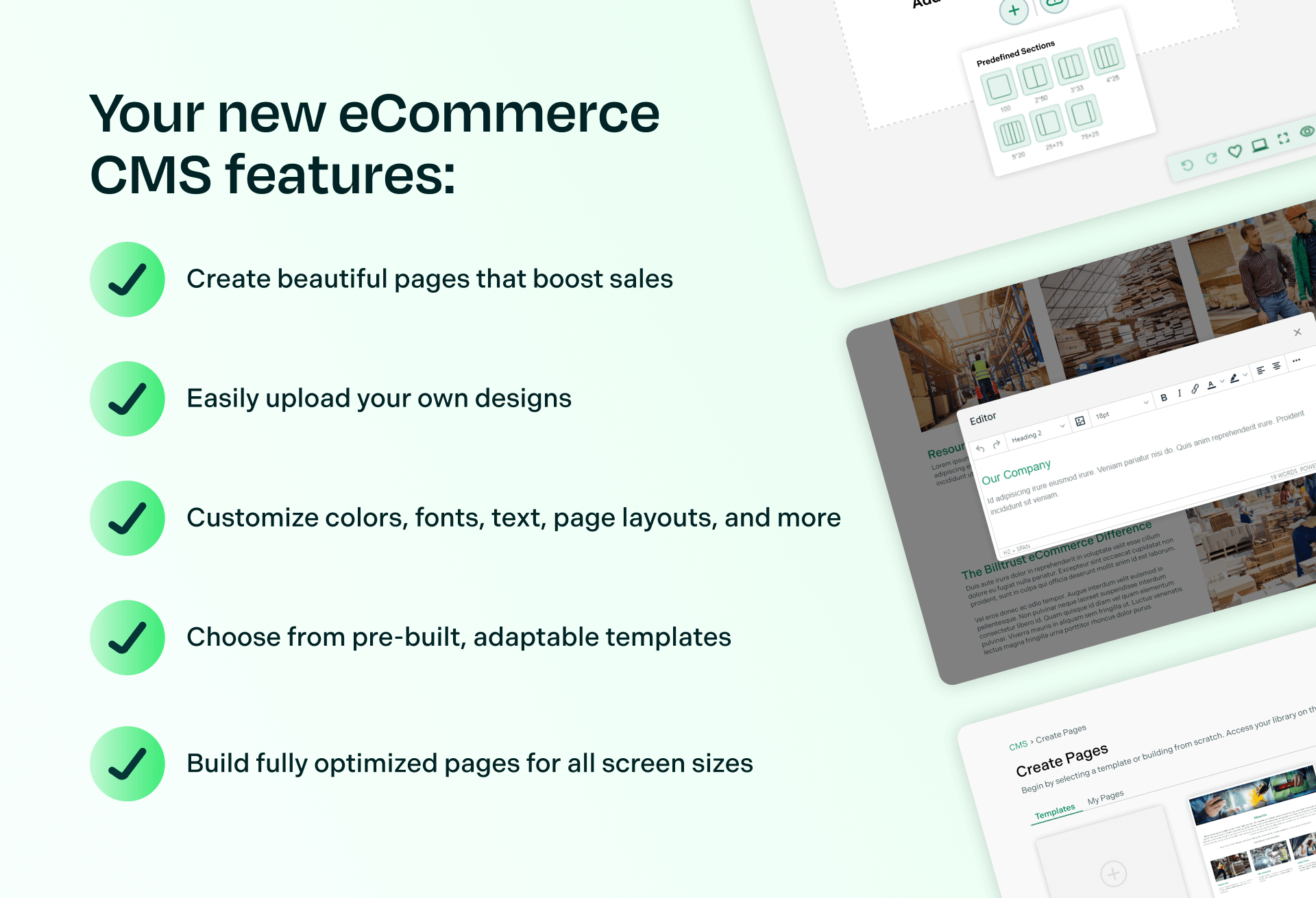 One holistic platform
Your website is just one piece of the puzzle. With Billtrust eCommerce, you benefit from a comprehensive suite of powerful features that seamlessly integrate with your website. From inventory management, Product Information Management (PIM) and order processing, to intelligent search, marketing and payments, our platform has you covered.
Stay in the know
At Billtrust, we're constantly innovating and expanding our content management tools to help you deliver exceptional B2B and B2C buying experiences for your webstore.
Ready to simplify your website design journey? Get in touch with us today to learn more about how Billtrust eCommerce can help you create a powerful online presence with ease.