In-person and physical transactions have slowed down and the pace of digitization in business has rapidly increased.
But big business has had a head start. Recent research shows enterprise-sized businesses with revenues above $1 billion citing relatively low barriers to digitization when compared with small and medium-sized businesses (SMBs) with revenue of $25M - $100M.
SMBs tend to cite insufficient IT resources as their top perceived challenge to digitization. They view digitization as expensive and time consuming.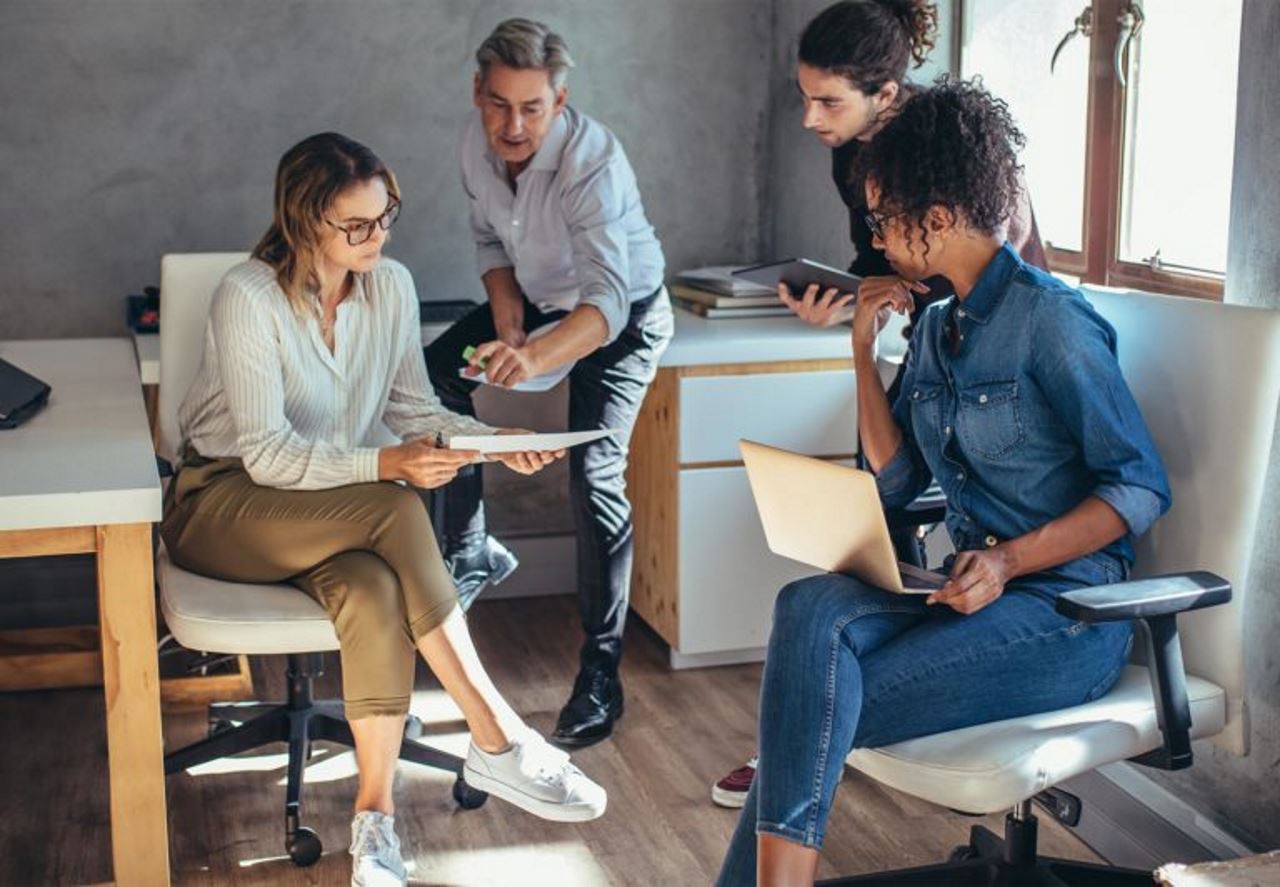 Enterprise businesses have IT resources their smaller competitors lack. For them, digitizing and accelerating their order-to-cash cycle is a less daunting task – and it gives them another competitive advantage.
Small businesses have been missing out on the cash flow boosting benefits of digitization in comparison to their larger competitors.
Small businesses are more vulnerable to the negative cash flow effects of late payments because they have fewer customers than enterprise businesses and typically have less access to credit.
Digitization is a requirement for SMBs and enterprise
The COVID-19 pandemic has changed the way we do business – maybe forever.
Payments sent via paper check:
The continued prominence of paper checks in B2B payments has caused frustration for years. In 2019, over thirty years into the digital age, nearly half of all B2B payments were still being made by paper check.

The technology to replace paper checks has been in place for years. But it took the pandemic to actually change the practices of businesses in a major way. Paper checks are down in 2020 - 2021 and electronic payments are rising.
Once the pandemic forced B2B payment practices to change, B2B payments technology stepped in and helped businesses accept more electronic payments than ever.
How SMBs took more electronic payments
SMBs report that electronic payments were up in 2020 – way up.
But how did they do it? On the whole, electronic payments are easier to accept than paper checks, but they come with challenges.
ACH payments are often sent decoupled from their remittance data. And, in addition to fees, credit card payments can require logging into portals and keying in payments.
Cloud-solutions enabled electronic payments
Technology vendors have provided an opportunity to make accepting electronic payments easier for small and medium-sized businesses. Cloud-based accounts receivable and payments platforms can easily integrate with a firm's existing ERP without requiring IT resources.
These SaaS solutions can launch SMBs into the digital forefront without requiring them to overhaul their systems or make major IT investments. And, best of all, they can help them keep pace with their enterprise competitors.
Ecommerce exploded how businesses order
Everyone knows that ecommerce got big in 2020, but do you know how big?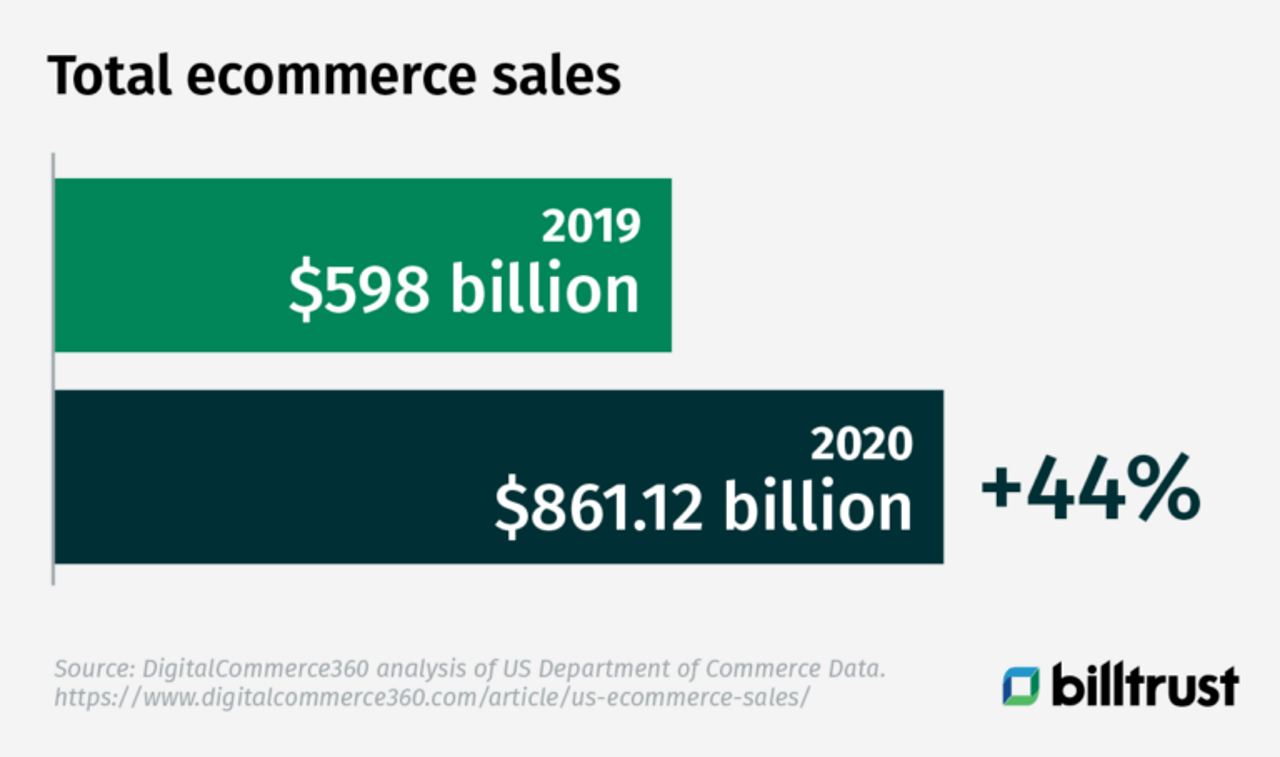 Ecommerce sales grew 44% from 2019 to 2020. It's a staggering number. And yes, ecommerce largely grew because it had to – there were less opportunities to make purchases in person because of the pandemic. But that's not a reason to think that the trend will reverse in a post-pandemic world. Did anyone not enjoy the convenience of ecommerce over the old way of buying things?
The experts believe it will only continue to grow. According to recent analysis the global business-to-business e-commerce market size is estimated to reach USD 20.9 trillion by 2027.
But here, SMBs face another challenge. The business world's pivot towards ecommerce requires investment and, even more threateningly, it changes the competitive landscape – allowing large competitors to enter new markets that are local to the SMBs and their customers.
How can SMBs pivot to ecommerce effectively?
Just like with B2B payments technology, the answer for SMBs who need to get an effective ecommerce site running economically is to turn to third-party providers that offer cloud solutions.
SMBs should be looking for ecommerce providers with built in B2B functionality like robust inventory search, automatic product recommendations and fully-functional mobile apps.
When small and medium-sized businesses can use ecommerce in conjunction with their already existing customer relationships, they can realize a competitive advantage over larger businesses looking to take their market share.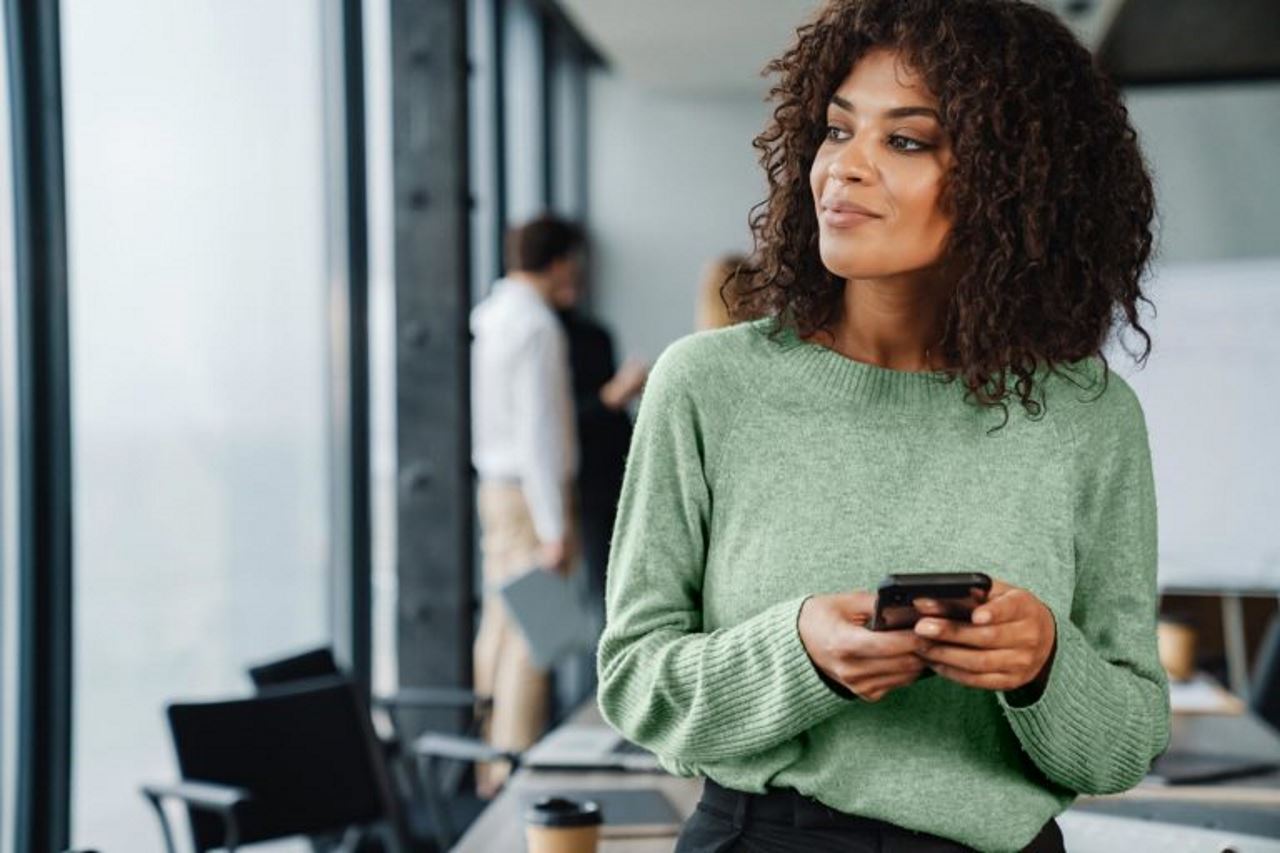 Digitization goals: SMB vs Enterprise
Enterprise companies hold vast resources and can exert considerable influence over their markets via their size and reach. They are looking for efficiencies in digitization. SMBs see digitization as a way to level the competitive playing field.

With greater digitization, SMBs can more easily meet their customers' billing and payment preferences, enhancing their customer relationships. They can get greater insights through robust reporting and can use smart tools to multiply their efforts.
It's a digital world for every business