No two customers are alike.
Take a moment to think about YOUR customers. Can they be described in a few words or less?
It might be difficult. You have VIP customers who purchase large volumes, customers in mature industries and others in emerging ones, small to medium sized customers who may not be your biggest purchasers but are incredibly loyal, and everyone in between.
This level of customer diversity leads to diverse invoicing preferences and payment behaviors. This is significant because for many organizations, the payment experience is a big part of the customer experience, and both have become a competitive advantage in today's world of doing business.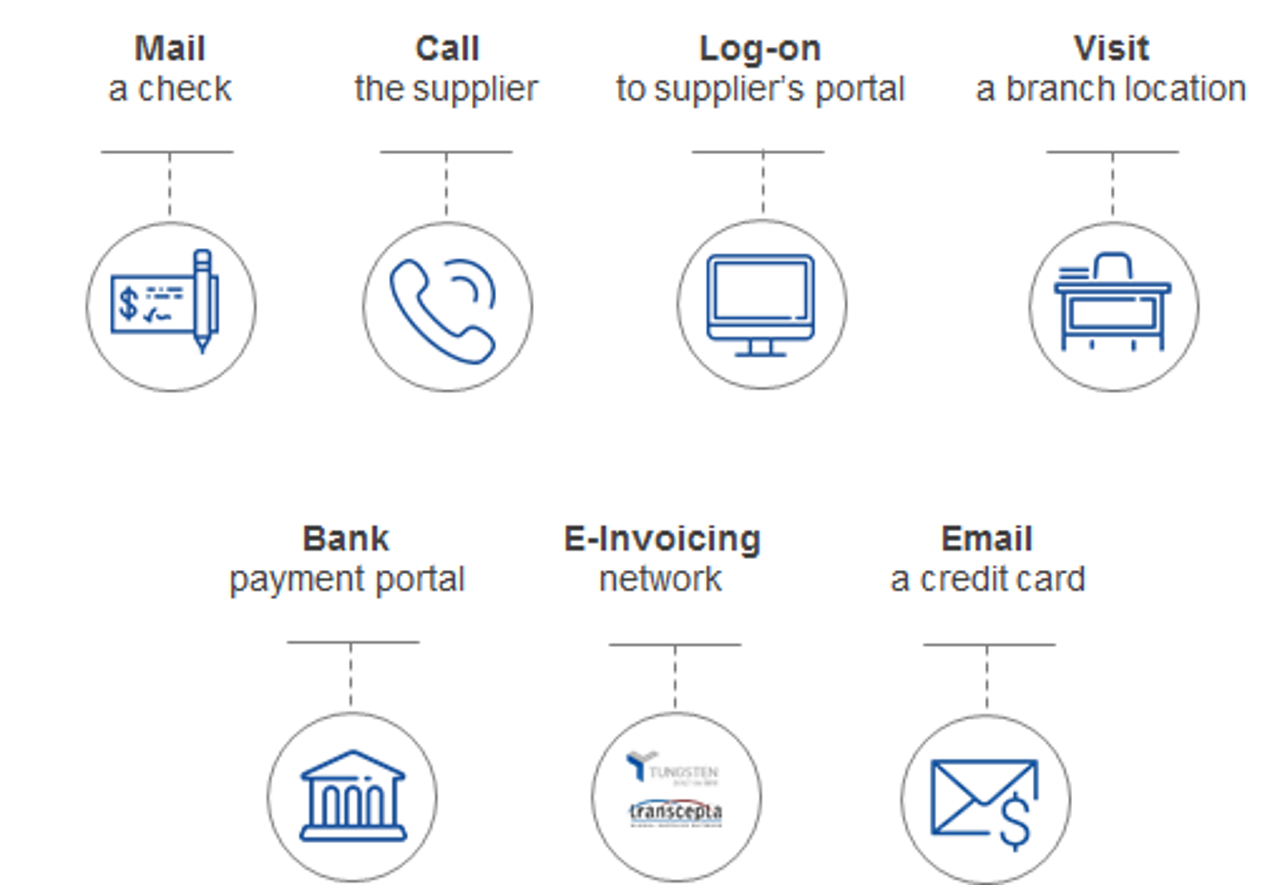 Giving your customers the ability to pay you their way not only makes them happy, it helps you get paid faster too. Some customers may still prefer to pay you via paper check, while others may have adopted accounts payable (AP) automation with a portal. The key here is to meet them where they want to be and offer that flexibility in a multi-channel approach.
Trends in Payment Preferences by Company Size
The B2B payments market has been going through an incredible digital transformation affecting all players including accounts receivable (AR) and accounts payable departments (AP), banks, credit card brands, and payment processors.
At Billtrust, we spend a lot of time talking to our customers, and we've heard from them about how this changing payments landscape is affecting them. What we've learned is that businesses are continuing to feel increased pressure from customers to broaden acceptance of digital forms of payments like ACH, credit cards, including emailed virtual cards.
Below are some of the general payment trends that have stuck out to us amongst our customer base, and the different buying behaviors seen across specific customer segments.
Small Businesses
Historically, SMB suppliers have relied heavily on analog payment methods like checks. The complexity of B2B payments and inertia has kept SMB suppliers from moving away from checks.

But recent years have seen a shift to electronic invoicing and payment methods. Our Billtrust customers have seen their small business customers' payment behaviors change in two areas: paying by credit card (both online and via phone), as well as buyer-initiated ACH transactions. This is no surprise as B2B commercial credit card usage is increasing at a rate of 10% annually and is expected to continue growing rapidly.
Mid-Market/Enterprise Businesses
Billtrust customers have seen their large and enterprise buyers' payment behaviors shift in one critical area: an increase in the use of virtual cards, or one-time use cards. In fact, research from Mercator Advisory Group projects that by 2021, there will be $315.1 billion dollars a year in commercial purchasing with virtual cards.
How Payment Preferences Impact Your Business
While digital payment methods drive customer retention and speed up and improve the payment process, managing that process and reconciling all types of payments (from manual keying to security) can be complicated. As accounts payable (AP) methods have advanced over the years, these innovations have pushed new manual processes onto already overburdened and overextended AR teams. In fact, accepting certain electronic payments can be so burdensome that businesses have to say no to accepting new customers because their team is unable to scale.
Fortunately, accounts receivable (AR) automation technology can empower AR teams with electronic invoicing and payment capabilities, ways to extract virtual credit card information automatically, and faster, more accurate cash application solutions. As a result, organizations can more easily meet buyers' extremely high vendor expectations, take on new business, and scale their operations efficiently.