Billtrust's Women in Technology (WIT) group's purpose is to inspire, educate and empower employees to cultivate a supportive culture for women. I caught up with group sponsors Amanda Wilson, Senior Director, Sales, and Kaitlin Williams, Talent Partner, who discuss imposter syndrome, offer advice for women in tech roles and speak about how WIT helps Billtrust employees break through barriers.
What is imposter syndrome?
Amanda: It's believing you are not as competent as others perceive you to be and feeling like an outsider, as if you don't belong where you are. It was something I had to battle early in my career, and it was the first topic that our WIT group tackled. The great thing about WIT is that it provides a forum to discuss topics like this and encourages people to get out of their comfort zones.
Do you think women in tech experience imposter syndrome in different ways than men?
Amanda: Maybe. Men definitely face it too, but it's probably different for women. When you're the only or one of a few women in a meeting or situation, it can be difficult.
Kaitlin: I agree. For women in traditionally male-skewing careers like tech, we are often conditioned to act more like men to be confident, when perhaps we should leverage more of our feminine traits like empathy and understanding. So conquering it can be challenging, but understanding it is the first step to overcoming it.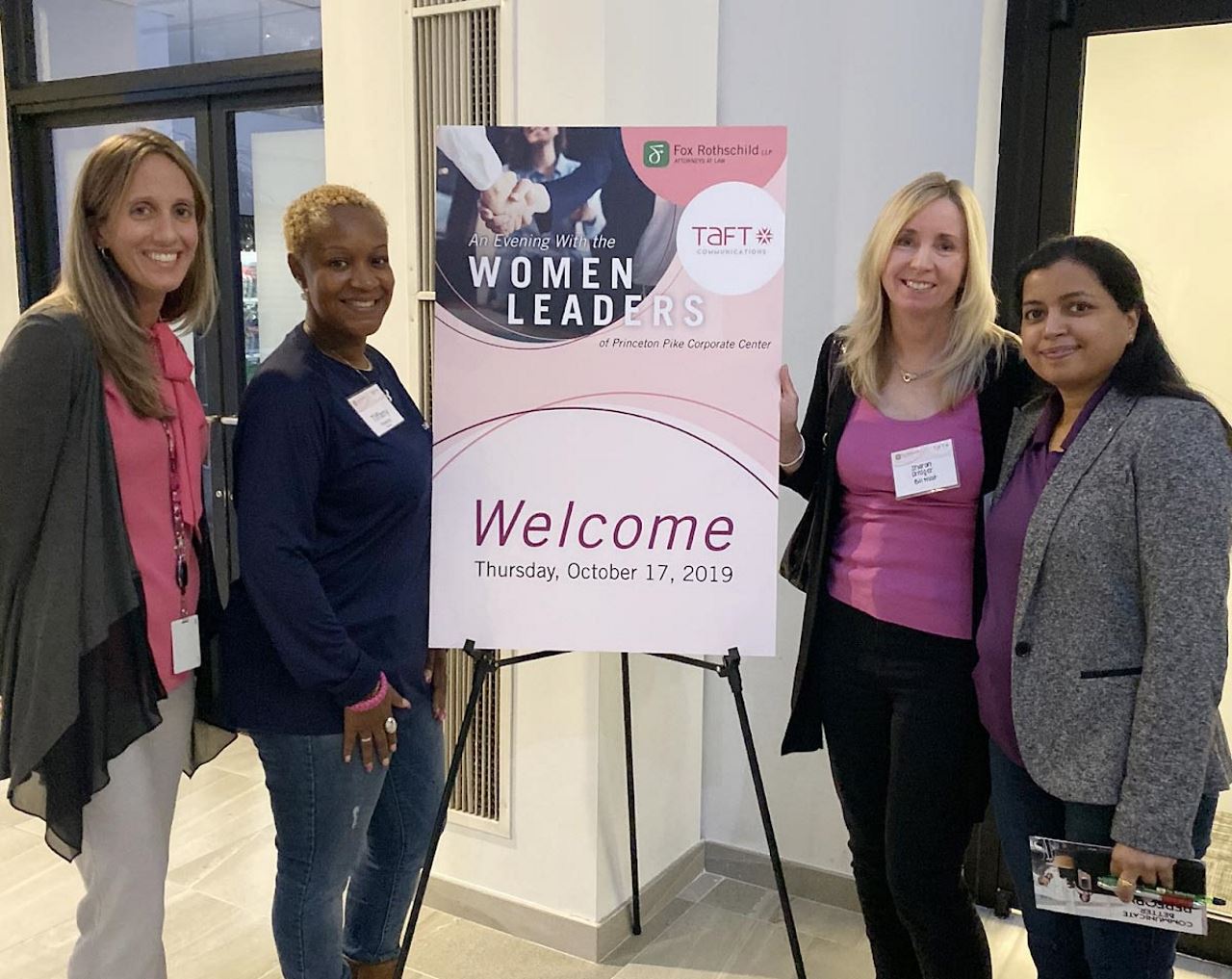 How has WIT specifically helped those involved?
Amanda: It's really helped a lot of people come out of their shell and develop confidence. For those who aren't used to it, leading meetings or discussions has been a great way for them to conquer that fear and show themselves to be competent and engaging leaders. We have so many great internal resources at Billtrust. WIT has helped shine a light on our own great talent.
What advice do you have for women considering a tech career...or for your younger selves?
Amanda: I wished I would have known earlier to ask for people to mentor and help me. Billtrust does a great job of promoting, mentoring and helping. I urge everyone on my team to get involved in the mentor/mentee program. I was advised by one of my mentors to identify three company leaders, put time on their calendar and ask them about their career and what's helped them be successful. That was a hard thing for me to do, but it was so helpful.
Kaitlin: Looking back on my younger self, I wish I would have challenged my own feelings and conditioned thoughts. It took me some time to realize that other people are not more deserving of an opportunity or a promotion just because I happen to be more introverted. I would also tell my younger self to take more risks and stand up for myself, challenge the status quo and not be afraid of failure. And to always be your own advocate.
What makes working at Billtrust great?
Amanda: I love that our solutions have a real impact for our customers. I've seen people promoted because of what we've put in place for them.
Kaitlin: Everyday is different and exciting. The WIT program is an awesome opportunity to see women share their experiences, network and enable each other to succeed.
– Paul Accardo, Billtrust Senior Marketing Communications Manager