Digitally transform your AR processes and be more prepared.
Thinking about interest rates, inflation, and economic uncertainty? Get prepared. Download our free kit, Reducing Recessionary Risks.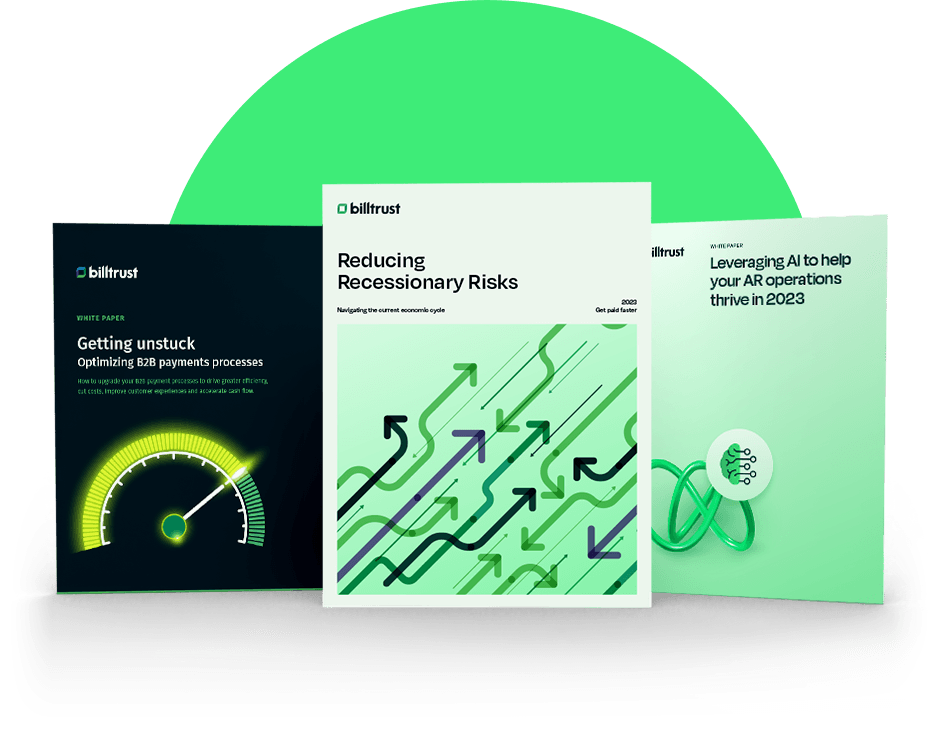 What's inside:
White Paper: Leveraging AI to help your AR operations thrive in 2023
White Paper: Getting Unstuck – Optimizing B2B payments processes
White Paper: 3 Ways to improve DSO with the order-to-cash process
Thanks!
Click below to access the bundle. We've also emailed you a link for future reference.
Download kit