Social Responsibility and Sustainability
Responsibly managing our growing global business enables us to create value for all of our stakeholders, including our employees, investors, partners and communities.
An enduring commitment to responsible business
Billtrust has been the leader in integrated accounts receivable solutions for 20 years. In 2021, we took that leadership to the next level by renewing our environmental, social and governance (ESG) initiatives: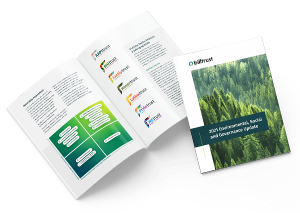 2021 Environment, Social, Governance Update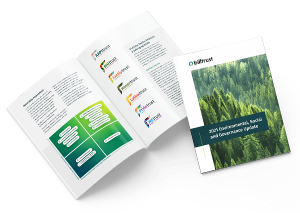 This year marked a milestone in our journey to provide more transparency into ESG work at Billtrust. In 2021 we conducted our first materiality assessment to deepen our understanding of the most important issues to our stakeholders and business. We gathered expertise from investors, customers, partners, employees, academia and NGOs to ensure our strategy is shaped by stakeholder feedback and also reflects our longstanding company values.
Billtrust's first ESG Update describes the influence of our business and summarizes our current approaches and commitments related to the ESG aspects of our business. The information in this update summarizes meaningful efforts during 2021-2022 on topics that were identified as most material in our recent materiality assessment.
Billtrust's ESG strategy
We are taking an integrated, enterprise-wide approach to our Environmental, Social & Governance (ESG) program to ensure we grow in alignment with our values and invest in what is most material to our company and the communities we impact.
Below you'll find our three core focus areas. Click each to learn more about our approach.
People & Culture
There is no Billtrust without our people, and we are very proud of our culture. We value the overall wellbeing of our employees, and ensure that employee voices are heard. We provide a remote and flexible culture and a great work environment that promotes self-expression and personal advancement.
Learn about our Employee Resource Groups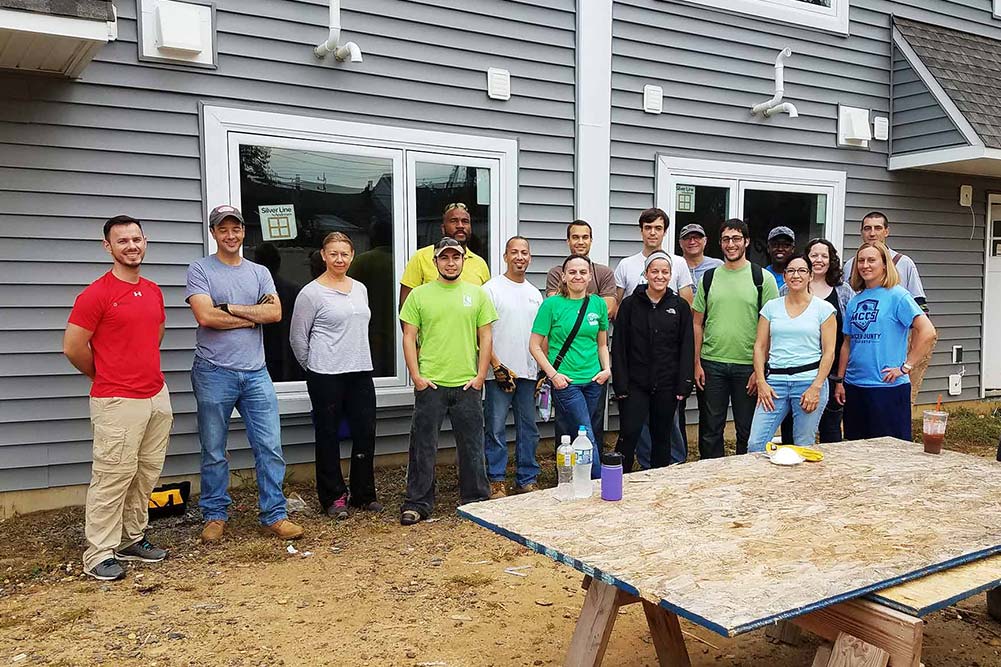 Contact us
Please contact
[email protected]
to inquire about programs or partnership opportunities.