Quadrant Knowledge Solutions, a global advisory and consulting firm, ranked Billtrust as a technology leader in their June 2023 Spark Matrix, part of their 2023 report on Accounts Receivable Applications.
The Spark Matrix is a snapshot of the market positioning of key vendors in AR. Market participants are analyzed against several parameters of technology excellence and customer impact.
As one of 19 vendors, Billtrust received the highest overall ratings and ranked highly in several attributes, including the range of services, unified AR platform, scalability, AI integration, and more.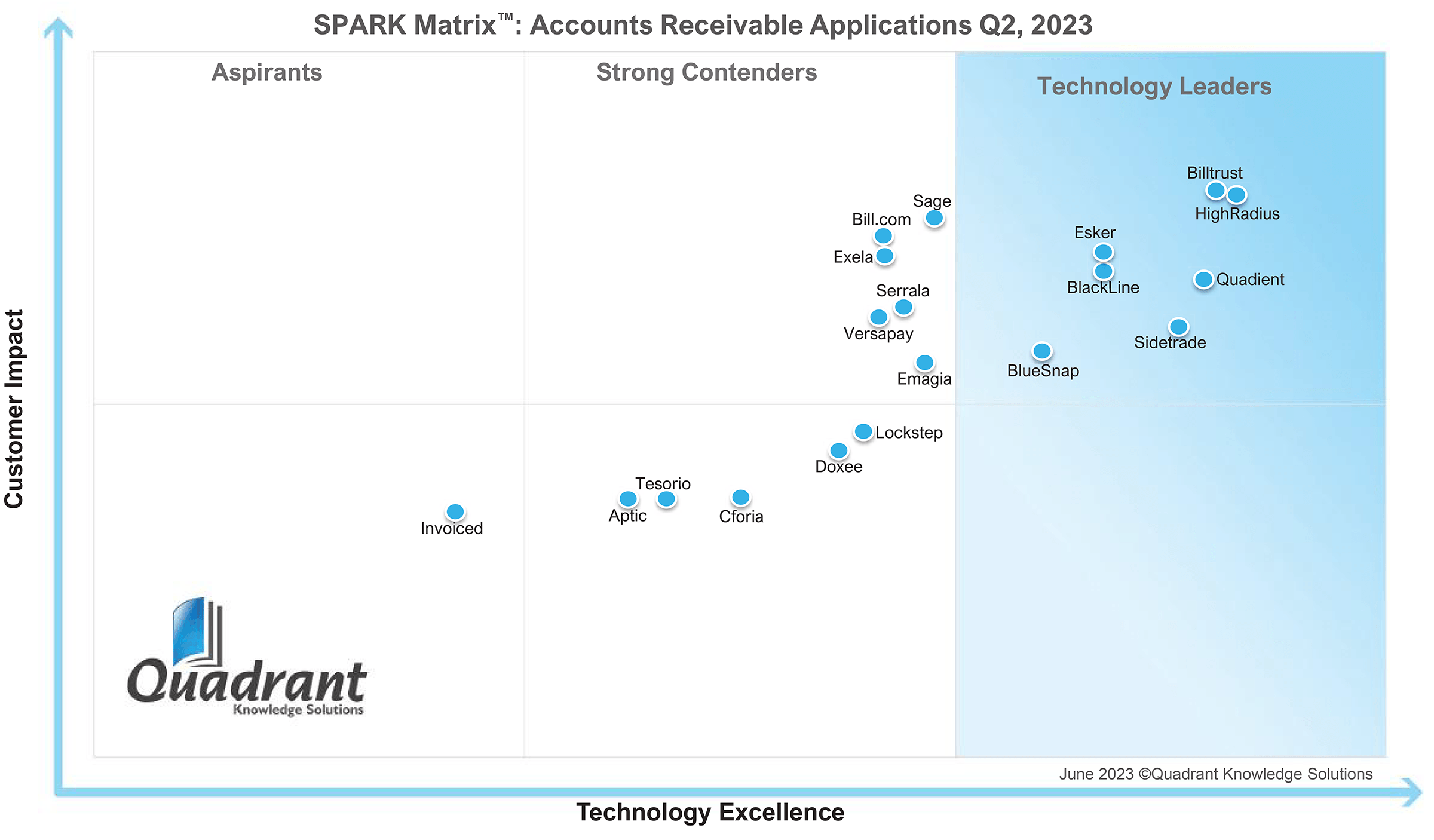 Download the full report to learn more.