Grow with Billtrust Education
Billtrust education
It's easier than ever to explore products, onboard new team members and master your Billtrust suite of solutions.
Start Learning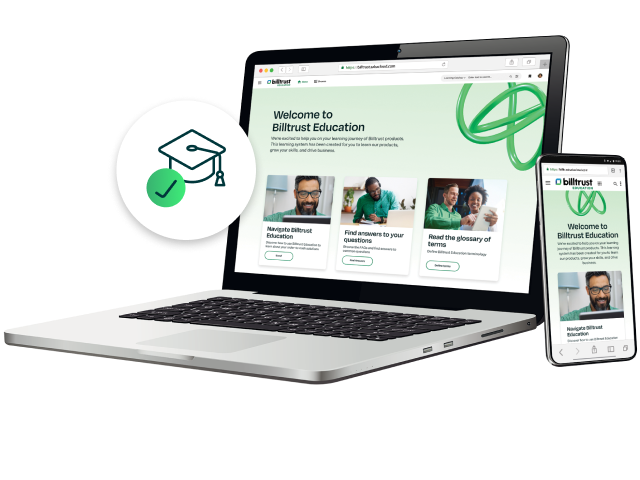 Get the most out of your solutions
Take advantage of an array of customer education options including quick videos, self-paced courses, and instructor-led sessions. Billtrust Education increases your confidence and competence in utilizing Billtrust products to meet your business goals.
Have Questions?
Have additional questions on your login or education experience? Contact us today.