Seamlessly integrate your webstore with your buyers' procurement systems.
Offering punchout catalogs provides your customers with efficiency, insight and control of the buying process from purchase order to invoice - all within their preferred business platform through a single sign-on.
Improve customer experience.
Provide the full shopping experience that your online store offers, with full searching and browsing capabilities.
Streamline the buying process.
Allow all steps from purchase to procurement to take place within your customers' e-procurement systems.
Drive sales.
Get more sales from existing customers and attract new customers.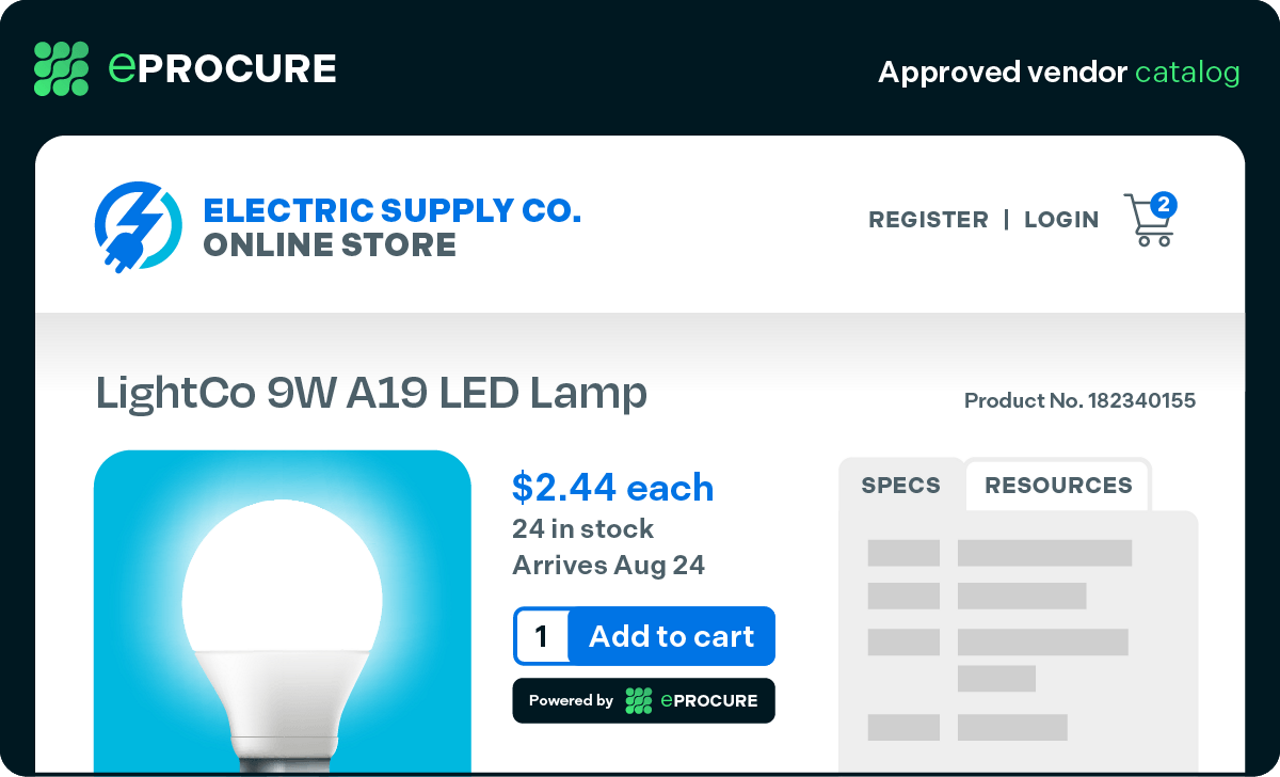 With the Punchout feature in Billtrust eCommerce, you can:
Directly integrate your Billtrust webstore into most purchasing software, with no additional third-party punchout option needed.
Use either OCI or cXML protocols to send information from your webstore to the customer's purchasing software.
Allow individual user logins to be created on-the-fly, so there's no need to set up user access beforehand.