Disruption is the new normal, and change is permeating every aspect of business. In this rapidly evolving landscape, finance not only undergoes its own metamorphosis, but also acts as a catalyst for overall company performance. As a result, the individuals within the office of the CFO must also evolve and embrace change.
Watch this compelling webinar where industry expert, Kevin Permenter, Research Director from IDC delves into the findings of a recent survey of global finance and accounting professionals, exploring the state of AR (Accounts Receivable) in today's dynamic environment.
Key Takeaways:
Discover the driving forces behind the need to revamp major aspects of your order-to-cash process
Gain insights into why data and analytics has become an increasingly critical priority in achieving operational excellence
Learn about the significance of integration in seamlessly connecting AR functions
Uncover the undeniable impact of employee and customer satisfaction on your organization's success.
Explore the cutting-edge technologies that are shaping the future of order-to-cash processes
Don't miss this exclusive opportunity to hear from an IDC guest speaker, who will shed light on the transformative trends and best practices that will define the office of the CFO in the years to come. Be prepared to adapt, innovate, and thrive in the face of disruption.
Meet the speakers: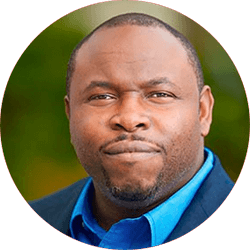 Kevin Permenter
Research Director, Financial Applications, IDC
As a research director, Kevin M. Permenter provides insights and analysis across multiple Fintech market segments including accounting, revenue management, corporate tax, accounts payable, accounts receivable, treasury and enterprise payment management. Kevin leads qualitative research efforts which drive a series of technology buyer-focused documents including Marketscapes, buyer perspectives, Peerscapes and end-user surveys. He also leads several quantitative research efforts within financial applications that feed key technology supplier-focused documents like Market Shares, Market Forecast, Market Glance, Market Analysis Perspectives. Kevin's research includes a particular emphasis on the interplay, challenges, and trends driving financial application deployment and its role in the evolution of the complex financial technology ecosystem.