The B2B payments landscape continues to evolve and creates challenges that many organizations are struggling to manage. Business customer demands keep increasing, integration into multiple B2B payment systems is complex and legacy AR processes can't keep up. In order to win and retain customers, suppliers urgently need to digitize and transform their B2B payment processes and improve the experience they deliver to customers.

Register to attend this webinar and hear from featured speaker Meng Liu from Forrester and Justin Main from Billtrust as they discuss the current B2B payments landscape, emerging B2B payments and AR automation trends as well as key innovations in B2B technologies that can help you solve your B2B payments challenge.
Key Takeaways:
What are the key trends happening in B2B payments and AR automation today?
Why should I invest in B2B payment technologies?
What are key innovative technologies available for processing B2B payments?
What does the future look like for B2B payments and technologies?
If you are interested in registering for the webinar, but can't make the live event please go ahead and register and we will send you the recording once it is available.
Featured speakers: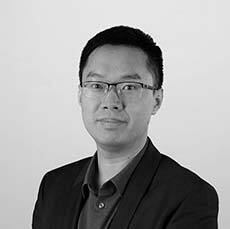 Meng Liu
Senior Analyst, Forrester
Meng's research focuses on fintech, payments, banking, and fraud management research. He has provided advice to over 30 global leading financial institutions and fintechs based on his research and expertise. His reports are frequently quoted by mainstream media, including Forbes, CNBC, The Business Times, and Bank Innovation. He has spoken at global financial services events such as Sibos and Hong Kong Fintech Week, as well as on news networks including CNA. He has been named one of the "Top 100 Global Influencer Voices In Fintech."

Justin Main
VP, Integrated Payments, Billtrust
Justin Main is Vice President of Integrated Payments at Billtrust. Justin's team delivers world-class B2B payments software experiences to Biltrust's customers and their buyers, as well as overseeing payment operations within Billtrust's service offerings.