In today's business world, credit is king. With this power comes risk, however. The goal of any company should be to collect all the money that it is owed and to minimize the amount of risk it takes on in doing so. Unfortunately, without an effective AR best practices or a system for tracking outstanding invoices, it's impossible to know how much you will owe at the end of the month. This makes it difficult to make financial decisions and plan your cash flow.
How can you get your accounts receivable (AR) management under control? Read on to discover AR best practices for managing accounts receivable and optimizing your business!
What are accounts receivable best practices?
Accounts receivable ar best practices should be a central concern of any business, regardless of size. These crucial practices are laid out in three main areas:
Communication
Communication with clients, documentation of payments and details of transactions and analyses of trends in payment patterns are all part of accounts receivable best practices. To have a successful AR process, it is crucial to maintain open lines of communication with the customer, be meticulous with documenting all transactions and analyze the data.
Documentation
Accounts receivable documentation is a significant aspect of customer records. AR documentation contains information about the customer's payment history, previous balances and invoices. AR departments are responsible for documenting this information, and a well-structured system is necessary to maintain it.
Analysis
Accounts receivable analysis refers to the process, generally performed monthly, of reviewing the balance due from a company's customers. This credit control activity is crucial for maintaining the profitability of a business and ensuring that essential accounts are not lost to competitors.
Communication, documentation and analysis best practices are essential for every business, whether large or small. These AR best practices require a systematic process to ensure that individuals have the tools and knowledge necessary to manage their liability. In addition, best practices involve a strong focus on growth and development. You achieve this by developing good relationships with clients, having clear policies, and providing excellent service.
When it comes to managing accounts receivable, a consistent process is critical. A well-thought-out strategy will keep you in control of your receivables, which means less stress and risk for your company. A few additional necessary steps to take to ensure communication, documentation and analysis are:
Track payment terms with customers.
Get an accurate count of days that elapse before sending a dunning letter.
Call or email customers to make sure they know about late invoices.
Set up automatic reminders to follow up with overdue invoices.
Accounts receivable best practices are essential for any business. Therefore, it's crucial to understand communication, documentation and analysis throughout your AR accounting process. These practices help ensure that you receive the money owed to you as soon as possible. They also help you avoid errors and any potential trouble.
How do you organize accounts receivable?
Accounts receivable are just what they sound like: accounts from which a company is owed money. In other words, accounts receivables are the total of all bills and invoices that customers have not paid. These accounts become accounts payable when the customer pays for the goods or services, but many companies reach out to the customer before resorting to any other form of AR collections.
How do you keep track of your accounts receivable?
Unorganized accounting tasks may overwhelm your AR team. For example, receivables are a subset of the accounts receivable account, which is, in turn, a subset of the liabilities and equity section of the balance sheet. If you are a business owner, it is your responsibility to take care of all the financial aspects of running your company. This includes balancing the payments and receipts, which can be tedious. Fortunately, you can follow a few simple steps to ensure the organization of your AR information:
Organizing your invoices can be time-consuming, but the right software can automate the invoicing process. For example, an automated accounts receivable system ensures the management and quick processing of invoices sent to customers. In addition, an automated AR software system saves you money because it eliminates the need for an accounting department and reduces processing costs.
What is an automated AR system?
An AR system is a type of accounting system that relies on artificial intelligence to process customer orders, track inventory and deliver customer service. This software is beneficial for small businesses that don't have an in-house accounting department. Automated accounting systems save you money because it eliminates the need for an accounting department, reduces processing costs and makes it easier to keep accounts organized, which reduces liability.
Receiving payments from customers is one of the most critical parts of any business. However, it can be challenging to track which customer has paid and which still owes money unless you have a large staff to handle all your customer payments. That's where an automated AR system comes into play. Accounts receivable automation is a process that allows businesses to automate the process of recording and collecting their accounts receivable balances. This generally involves using software to send out bill reminders, collect outstanding accounts receivable payments and record unpaid balances.
It is easier than ever for companies to set up automated accounts receivable with online invoicing tools. Most software can automatically send out invoices to customers and track payments as they come in. This is a great way to simplify the time-consuming process of billing, collecting and reconciling accounts with a billing system to create invoices, automated reminders and more!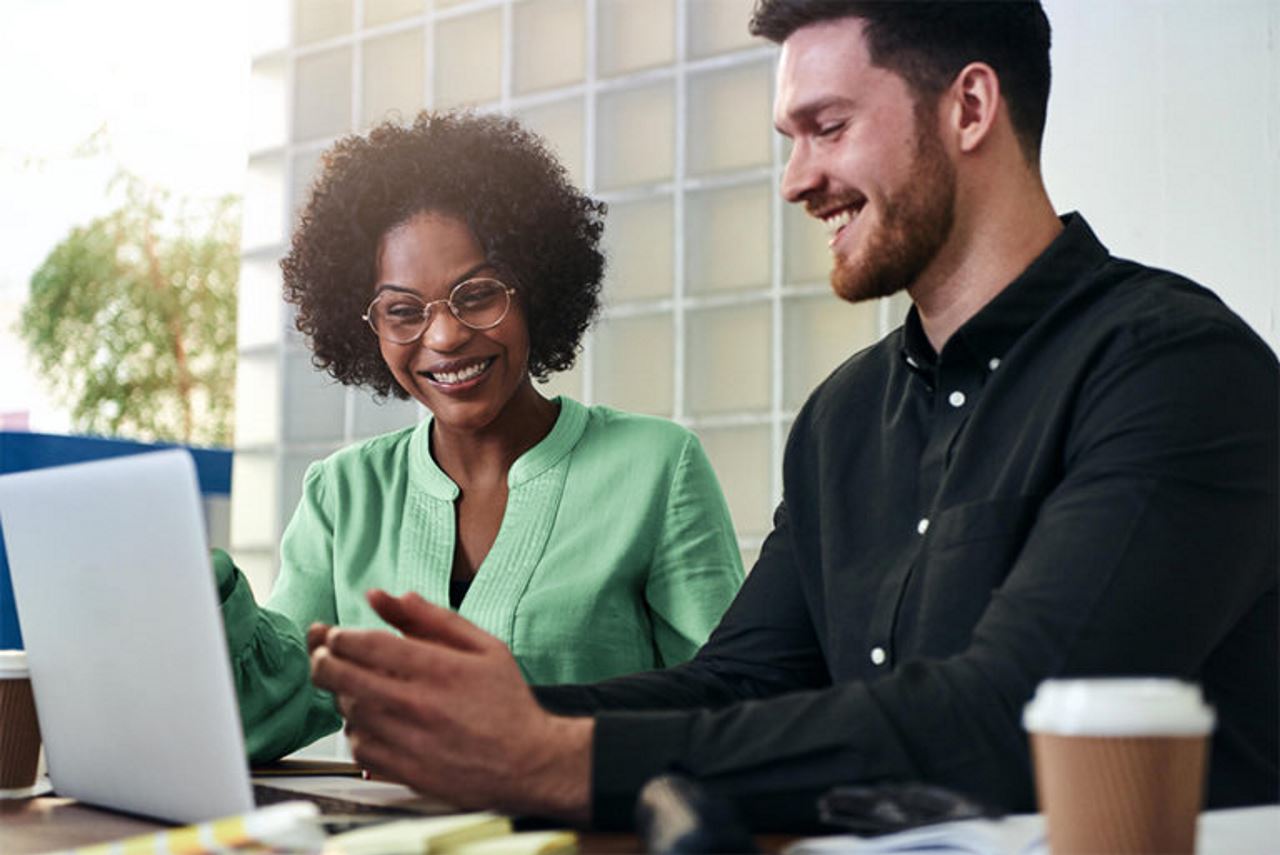 How do you manage invoices?
Time management is one of the most important aspects of running a successful business. So many tasks need to be done to keep things running smoothly, and it can be tough to know where to focus your energy. For example, one crucial task is managing invoices. With time, outstanding invoices can pile up and make it hard for you to stay on top of them, but with the right strategy, you can manage cash.
Invoices are one of the most important documents for a business. It can be a bit overwhelming, from deducting the amount from your bank account to making sure you send them out on time. With the right strategy, however, you can save time and money:
Organize your invoices
Once you have opened your accounts receivable account, it is essential to list all open invoices that need to be paid. You will then want to classify each invoice by type. There are a few different ways to categorize accounts receivable. One method is to organize them into debtor types, such as retail, wholesale, manufacturing, construction, etc. Another way is to classify them by the AR collection process, such as collectible or disposable.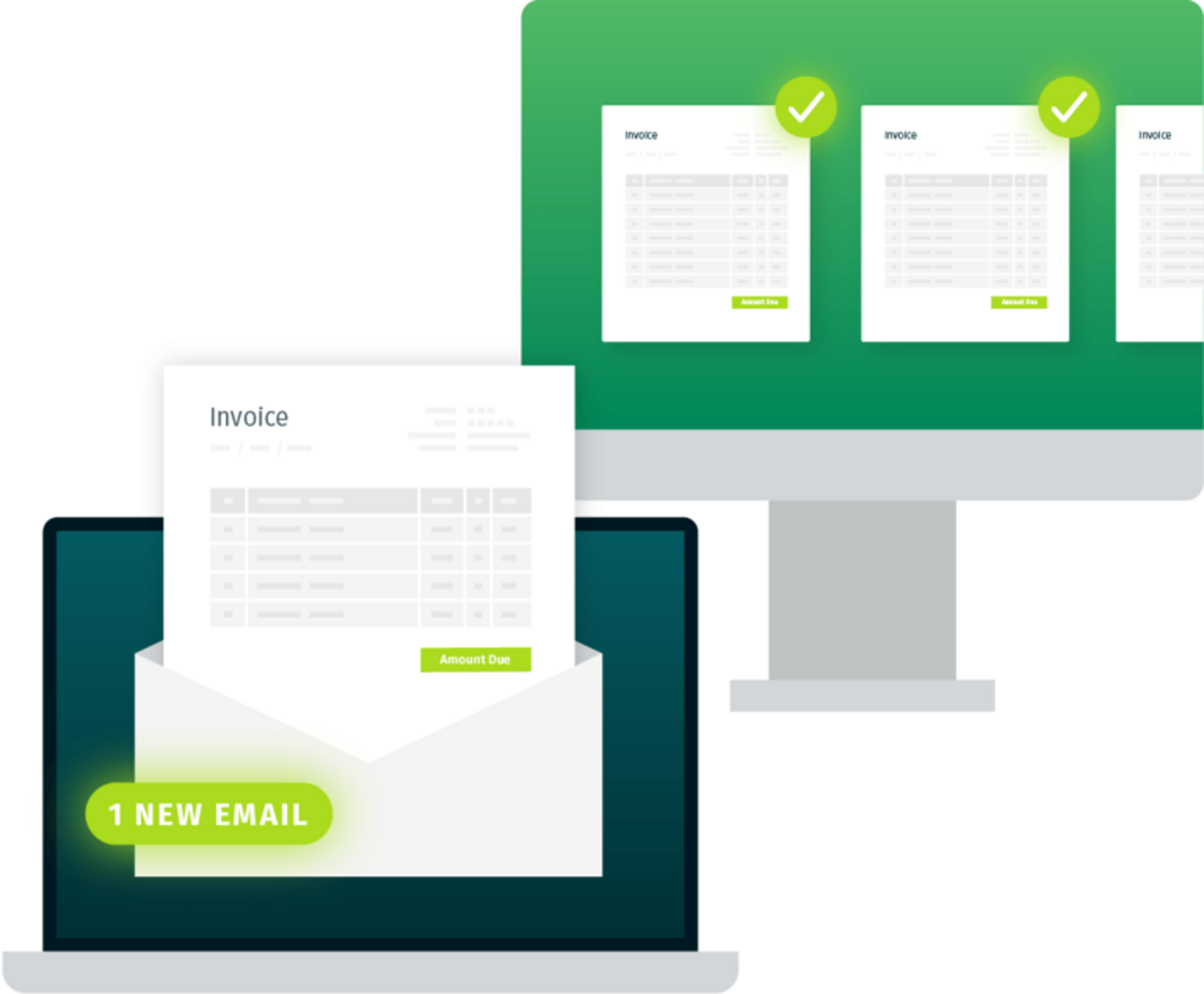 Leave of absence vs. payable accounts
Accounts can be kept on a leave of absence, or they can be made payable. But, again, this is a decision that should be discussed with the customer before it happens, and there are many different options for payment.
Collect promptly
When a new client or customer signs up for your services, it is essential to know when they will pay. To provide the best service possible, be proactive with collecting payments and ensure that you have all invoices in hand.
Automate your invoices
Managing invoices is a very time-consuming task. It often takes hours for someone to check the documentation and enter the data correctly. But with invoice automation, you can do that in minutes and spend more time on your business.
The bottom line?
Most small business owners constantly look for ways to make their accounting operations more efficient. Invoices are just one example. This is why accounts receivable optimization and modernization and invoice management are crucial for any business, as they involve all open invoices and payments that need to be paid. You may have to contact your clients and collect the information, create a new invoice, print and mail it, then wait for the check to come in. Without a process in place, invoices can get lost or forgotten, and your company may not be compensated for the work that you've done. Automation, however, makes it simple to track payments, when invoices are due and more!
How do you quickly collect AR?
Collecting receivables can be difficult, especially if you have many accounts. Thankfully, there are a few tricks that can help you quickly manage money owed to you: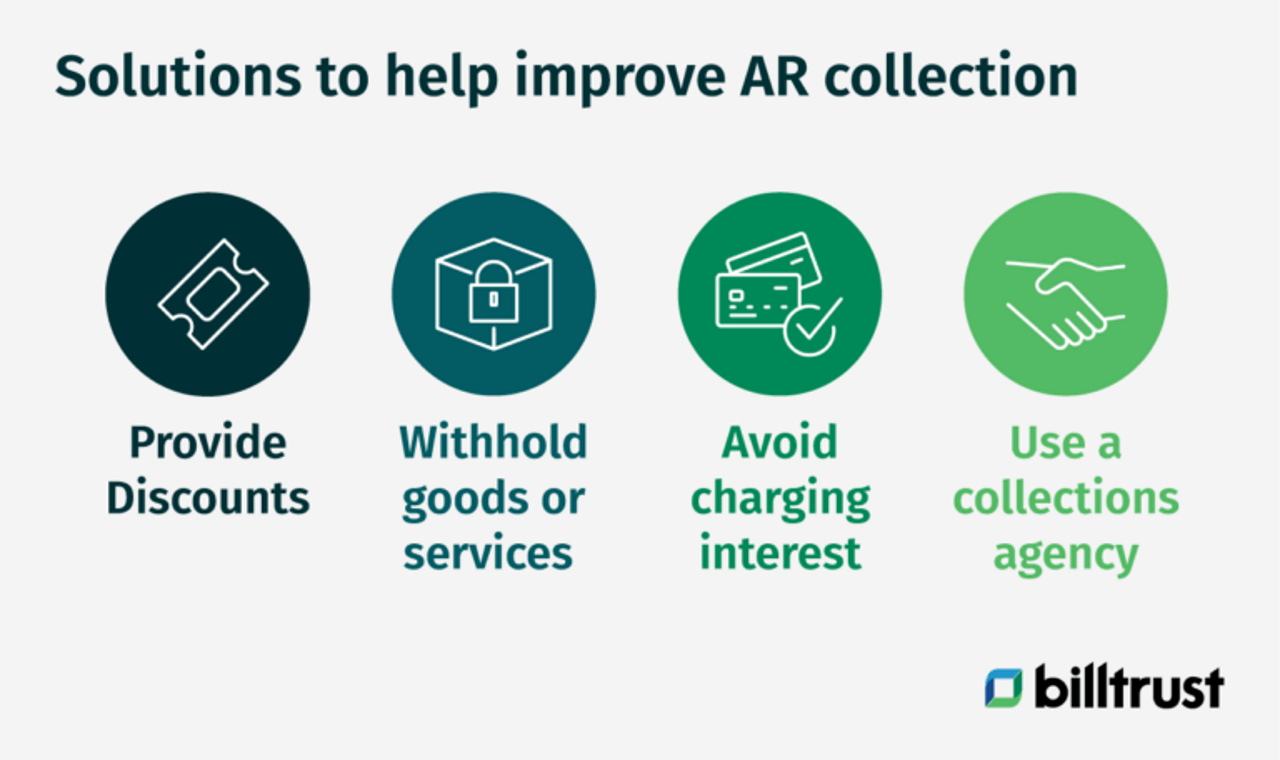 Discounts
One way to collect accounts receivable is to offer a discount on future purchases. This strategy is a win-win because the customer gets instant gratification, and the business will eventually get their money. In addition, the principle of reciprocity states that people who receive a favor are more likely to do one in return.
Withhold goods/services
If you want to collect accounts receivable quickly, you need to find a way to incentivize your customers to pay on time. On occasion, it will be necessary for a business to withhold goods/services until the account receivable has been collected.
Avoid charging interest
The most logical solution is to charge interest on unpaid invoices, but this can create legal and ethical problems. In addition, interest rates are usually higher than the cost of a late fee. For instance, interest rates are generally higher than the cost of a late fee, and it is not in good faith to charge someone for something they may not be able to pay for. Overall, charging interest on unpaid invoices can create legal and ethical problems.
Use a collections agency
One way to quickly collect accounts receivable is to use a collections agency. However, this will cost the business money and might not work for every budget. So instead, it's best to call the account holder, send them a letter or email them.
Overall, collecting accounts receivable can be difficult for many small business owners. There are several different optimized and modernized accounts receivable management strategies and techniques available to help you. Implementing AR best practices into your improved AR collections strategy is a sure way to upgrade your collection management efforts!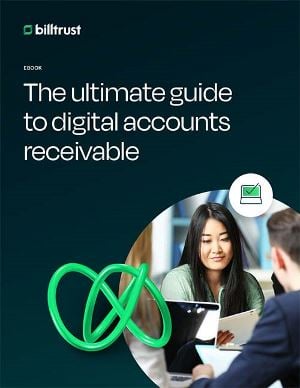 Download the ultimate guide to digital accounts receivable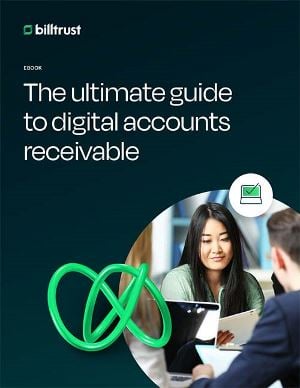 Get top tips and fresh insights that will help you control your cash flow and your daily calendar of AR tasks.
Looking back at accounts receivable best practices
Accounts receivable (AR) best practices are crucial for any organization to stay afloat. It's Vital to ensure that your policies and procedures are current because they're essential for avoiding bad debt. The good news is that they don't have to be complicated. It's all about adapting your business to the current economic climate and developing a system for maximizing efficiency.
What do we mean by "current'"?
Below are a few AR practices you'll want to update to modernize your AR department:
Paper printouts
Dependence on in-person consultations
Spreadsheets
Manual processes
The wave of the future is automation, saving you time with high-tech and highly efficient automated AR software to ensure that you can enjoy freedom and convenience with features such as:
Automatic, "green" communications that require no paper
Virtual consultations at any time, from anywhere in the world
Freedom spreadsheets
Automated, error-free, lightning-fast AR to you endless time, money and headaches
Can you survive the future without automation?
Accounts receivable is an integral part of the financial aspect of a company. It usually takes up most of the responsibility and management. But, with the help of a few best practices, AR can be made easier to manage and even more efficient. Not only is automated accounting more manageable, but it frees you up to:
Optimize your AR and ahead of the competition
Innovate
Save valuable time, optimize cash flow and other resources
Release you from dependence on processes rife with human error
And much more!
Let's connect today to learn more about how you can take advantage of the future of AR!