In the spring of 2021, Paradoxes, Inc. was commissioned by Billtrust to conduct an extensive qualitative and quantitative research study to better understand the current state of the accounts receivable (AR) industry in the United States.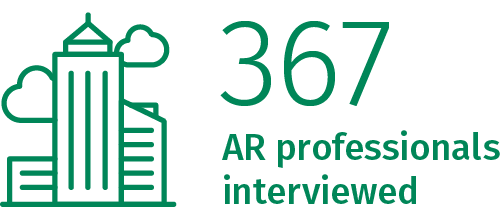 The research covered current trends, challenges, priorities, systems, tools and modernization efforts within the AR function, which includes many aspects of the types of payments accepted.
In part two, we pinpointed what a modern AR organization looks like, how you can assess your organization to determine your modernization stage, what steps you can take to move from your current stage to more mature stages and the benefits from doing so.
Download this paper to learn what's possible for your organization when you fully modernize and digitize your AR process.
To read the full white paper, please fill out the form to the right.