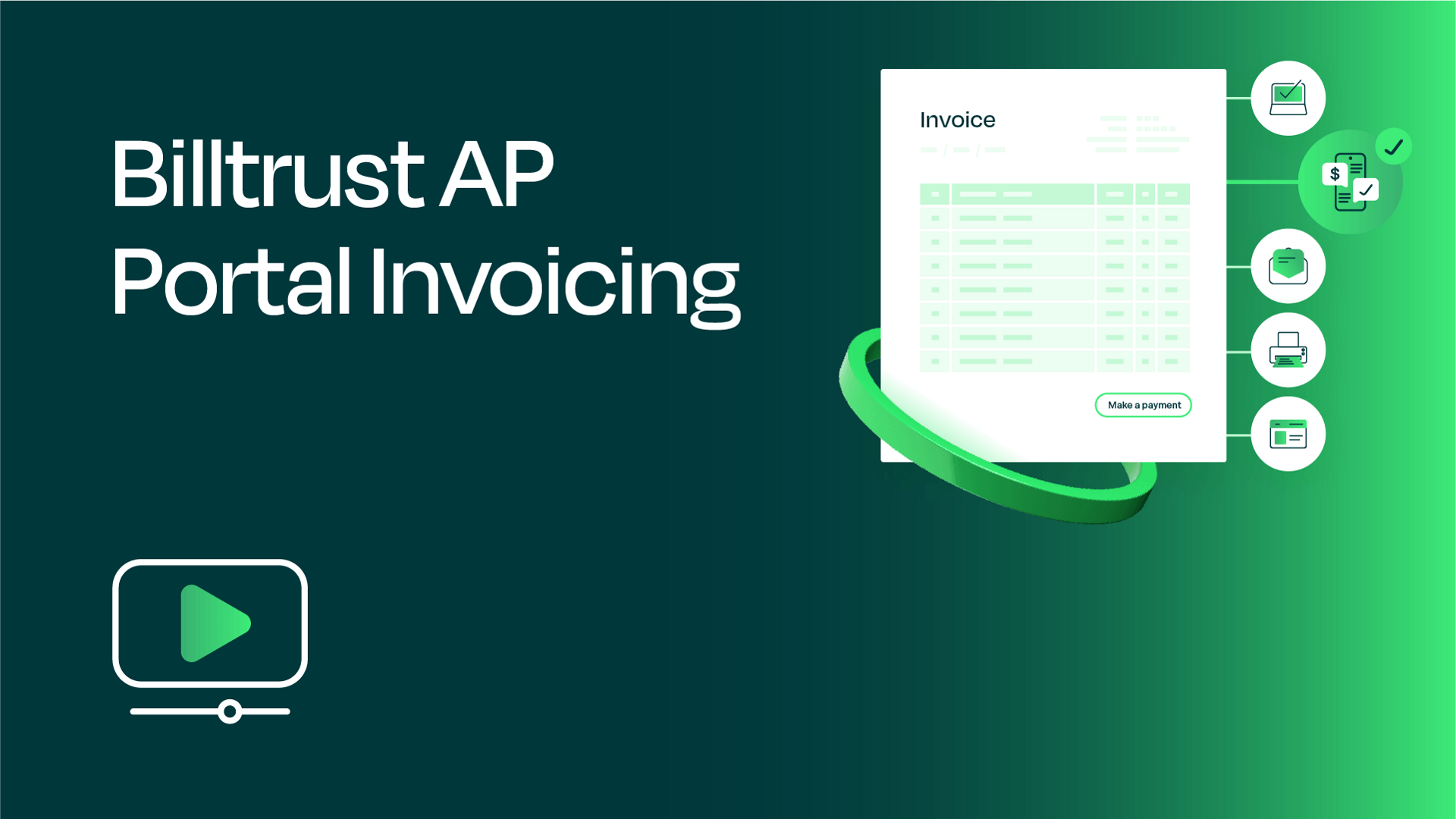 As many suppliers are aware, the proliferation of online customer portals over the past several years has created additional manual work for invoicing teams. In many cases, buyers insist that their suppliers invoice them through these portals, creating additional work for already over-extended teams. According to recent Billtrust research, AR teams interact with an average of 11-20 customer portals and must be proficient with 11-15 AP automation platform brands. Challenges with portals include taking away time from employees' other tasks, dealing with multiple portals, and slowing down the AR process.
Billtrust can help
"They currently send invoices for 360 customers to 37 AP systems. One person on their Credit team is consumed by this for several weeks each month."

— Billtrust relationship manager
We hear this type of feedback from customers all the time. The demands from buyers to use portals keep coming and AR teams struggle to keep up and deliver a good customer experience.
BPN Invoicing can remove the manual keying work from AR teams and quickly get your invoices uploaded and ready for payment. We can work with any AP portal your buyers are using, in addition to the 200+ portals we already support today. Let us take this work off your team's plate and free them to focus on more urgent, value-added tasks.
Getting started is easy
If your business is already working with Billtrust Invoicing, adding BPN Invoicing is easy. We have your billing file to work with and there is minimal effort required from your team to turn on BPN Invoicing.
If you're not using Billtrust Invoicing today, we can still quickly set you up on BPN Invoicing. Once we have your billing file, we can enable you with minimal support needed from your team.
In either scenario, we can get you set up on BPN Invoicing in a matter of weeks.
How it works
Once we have your billing file, our experts can get to work connecting to your buyers' customer portals. We are already working with over 200 AP automation platforms today, and we can work with any portals that your buyers are using. We will get your invoices posted within 48 hours so you can get paid as quickly as possible. Your team is freed up to focus on any exceptions, for example, a PO that has not been created yet or is under-funded. BPN Invoicing will monitor the status of each portal invoice so that your collectors know when it's been approved, disputed or scheduled for payment.