While more women than ever are receiving graduate business degrees from U.S. business schools, there continues to be a trend of disparity between women and their male counterparts in the corporate world. Making up 54.6% of the workplace, women earn just 81.3% of the median salary of men and continue to have an unequal representation at executive and board levels.
Although we celebrate our female employees year round, International Women's Day is another opportunity to shine a spotlight on the women that have played a huge role in making Billtrust the company that it is.
The culture that we have created in the company is designed to cultivate an inclusive environment where everyone feels valued and has the same opportunities. Through initiatives like our Women in Technology mentorship program, which hosts speakers and mentors to cover a variety of topics and challenges that women in the workforce face, we are committed to continuing to cultivate and foster this culture each and every day.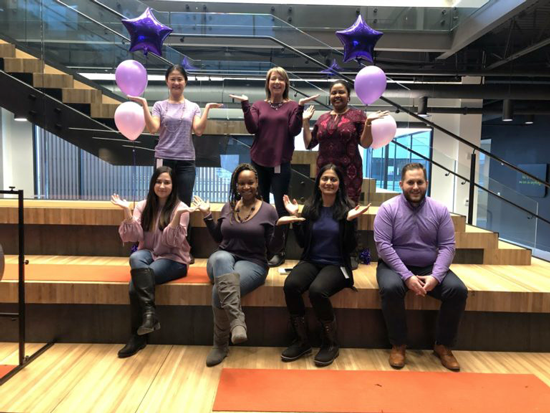 Celebrating International Womens Day at Billtrust
Today, women account for one-third of our employee base. Since January 2018, Billtrust has seen 45 promotions amongst our female employees, and since 2017 we have also increased the representation of women on our Board of Directors. Not to mention the fact that our top two salespeople in 2018 were women! Although this, and the recent acknowledgment of our culture through various awards is great to see, we know we can always strive to do better and lead by example.
International Women's Day provides a good reminder for us to reflect on the culture we have created, and we encourage all members of the Billtrust family to do their part every day. This means that everyone at Billtrust should consciously work to ensure that our workplace acknowledges and celebrates each and every individual for who they are and for the contributions they make to the team.
Happy International Women's Day!