Accounts receivable (AR) management should be the center-piece of any business's internal cash flow management strategy. At least that's what forward-thinking AR professionals believe. In this article, we're going to tell how you can get there and how you can convince your organization's C-suite of the importance of optimizing accounts receivable management.
The stakes of suboptimal AR management
On any given day, $3.1 trillion dollars in receivables is owed to U.S. companies. Depending on the industry, companies can have 30% or more of their revenue tied up in receivables. The prolific use of credit in B2B transactions has always been dangerous. With an endless chain of companies owing money to each other, shocks to one business can resonate throughout the economy.
67.9% of firms that receive more than half of their payments experience cash flow problems. These cash flow problems can turn suppliers into late-payers for their own vendors.
Forward-thinking AR managers realize that optimizing their accounts receivable processes are not only essential for their own cash flow statements, but for those of their customers and vendors as well.
The ideal AR management process
Let's take a moment to imagine the ideal AR process from the perspective of a manager.
Invoices
Invoices are automatically created and are instantly delivered to the customer's preferred channel. Both the issuer and the customer have easy access to both open and paid invoices and can resolve issues without needing to pick up the phone.
Payments
Payments are scheduled the moment invoices are sent and can be accepted with no fees or manual effort. Remittance is sent with payments and can be reconciled automatically.
Are these ideals possible to achieve? The answer is both yes and no. But as forward-thinking accounts receivable managers, it's helpful to first identify goals for your AR process and then search for tools and techniques that can get you close to achieving them.
Perfecting the invoicing process
Invoicing technology has advanced to the point that the ideal scenario for invoices is absolutely possible.
24/7 invoice access with full history
Self-service invoicing and payment portals provide a place for you and your customers to see open and paid invoices and resolve any disputes without needing to talk over the phone.
Automated invoicing into AP portals
You can even create an easy invoicing process for your larger customers who are increasingly requiring their suppliers to invoice via AP portals.
AP portals pose challenges to suppliers who must choose between committing to the manual labor of logging into portals and keying in invoices or devoting IT resources to making direct connections with multiple AP portal providers. But there is now a third-option.
Billtrust, a leading AR software solutions provider, connect your ERP to over 170+ AP portal providers – enabling touchless invoicing.
Paper to digital
It doesn't matter if invoices are created instantly if they are then put into the mail. U.S. postal service is slowing down. Remote workforces are disrupting paper-based AP processes. Forward-thinking AR managers know that it's imperative for them to get their customers to accept electronic invoices.
AR technology vendors can help here, too. Billtrust offers an eSolutions service to our customers which includes robust email and calling campaigns.
Perfecting the payment process
Accomplishing the ideals we laid out in the payments section is achievable. But the ideal scenarios for payment are much harder to realize. Let's go through them one by one.
Immediately sent / scheduled payments
Buyers value their credit terms. To them, it's a resource. So, there are few incentives for buyers to make payments as soon as they receive an invoice. Generally, they are going to try and delay making a payment, either through negotiating longer terms or by strategically paying late.
So, the forward-thinking accounts receivable manager has to look at the reality of the situation and ask themselves, "If I can't incentivize instant payment, how can I incentivize faster payment?"
The answer is twofold: digitization and credit card acceptance.
Digitization should be easy for the forward-thinking AR manager to accept. An ACH payment is very much like a check payment, except that it arrives the instant the buyer initiates it. But credit card payments have, historically, been difficult for AR managers to accept.
Cost of payment acceptance: term vs fees
Though ACH payments are instant, it's possible that they will arrive on the same timeline as check payments. ACH payments are easier to send than checks, but there is nothing incentivising your buyers to pay more quickly. Credit cards are different.
When a buyer pays via credit card, they are granted an additional 30 days of term by their card provider. This extra time to pay, in addition to the rebates they can earn on their payments, are a strong incentive you can use to get your buyers to pay earlier.
Many AR managers have found that by accepting card payments, they can significantly reduce the length of their payment terms, lower their DSO and realize major cash flow benefits.
See our video below for a more in depth discussion on managing term with card acceptance.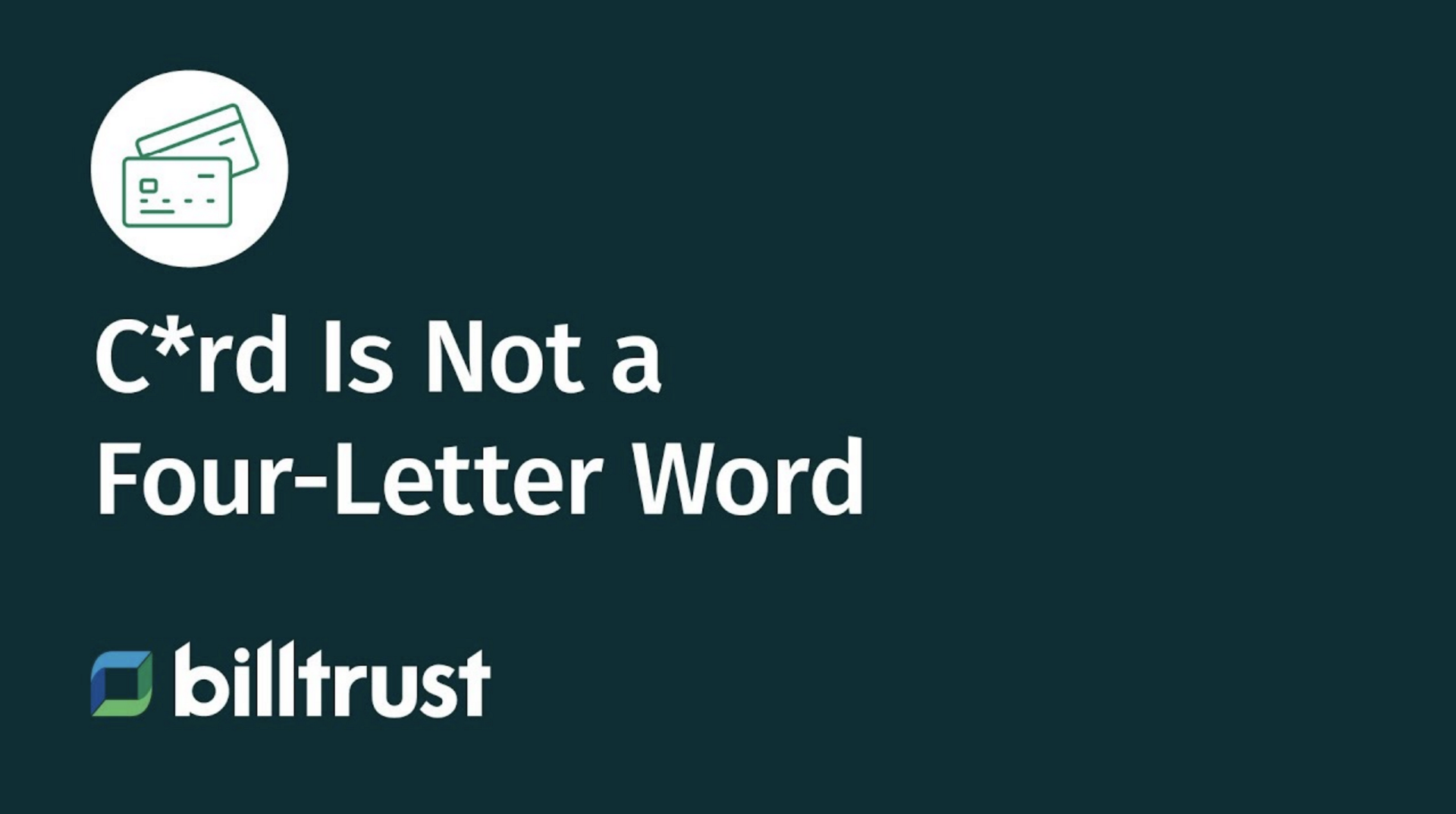 No fees for payment acceptance
As we discussed in the above paragraph, a no-fee payment acceptance program is achievable with ACH payments. But if you want to explore the possible cash flow benefits of shortening your payment terms by accepting card payments, there are methods that reduce interchange fees.
New B2B networks like Visa and Billtrust's Business Payments Network (BPN) offer reduced interchange fees to members, along with benefits that speed cash application.
The labor and time savings offered by BPN, in addition to the reduced fees, can make credit card acceptance the superior choice for a forward-thinking AR manager.
Easy Reconciliation
Believe it or not, this is the easy part. There may be a robust cost / benefit analysis required to balance a business' payment acceptance strategy, but cash application has been solved.

Cash application automation software is available that can reliably match the vast majority of payments and provide intuitive workflows for exceptions.
The previously mentioned Business Payments Network (BPN) comes with a digital lockbox feature that automatically retrieves remittance information from emails and web portals, ensuring that payments reconciliation is a largely automated process.
The ROI benefits of automated cash application are obvious, from reduced manual work, to faster access to cash and more quickly replenished customer credit.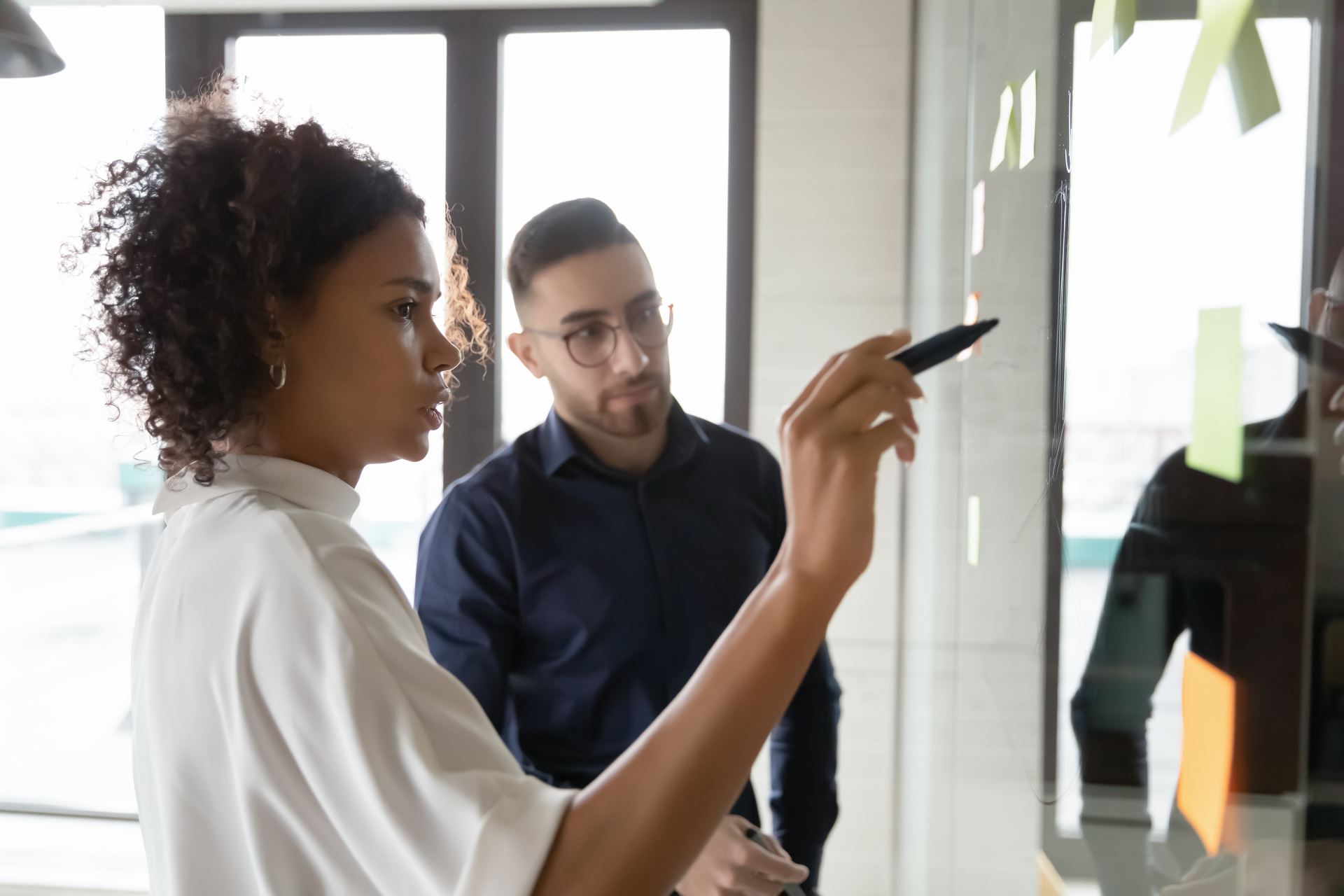 The challenge of optimal accounts receivable management
Automated solutions to AR challenges have never been so advanced, so the forward-thinking accounts receivable manager has many options to consider when optimizing their process.
Tough decisions around credit card acceptance may not seem so tough once all the benefits of new innovations like Business Payments Network are considered.
And difficult transitions, like moving customers off of paper invoicing and payments, can be made easier with outside services like Billtrust's eSolutions team.
Once forward-thinking AR managers have their game plan ready for optimizing their processes, convincing upper management to prioritize the projects can be another stumbling block.
Having a partner helps. If you're interested in modernizing your accounts receivable management process, fill out the contact form.
An AR expert from Billtrust will get in touch and offer complimentary analysis and ROI-projections tailored to your business.
The forward-thinking AR manager may be on the cutting edge of their field, but they're not there alone. Billtrust can also connect you with other customers in your industry that can share their experiences and best practices.
Get more connected with a community of your peers. Contact us today.